Building a brilliant CV for Personal and Executive Assistants
How to write a Personal Assistant and Executive Assistant resume with examples and templates.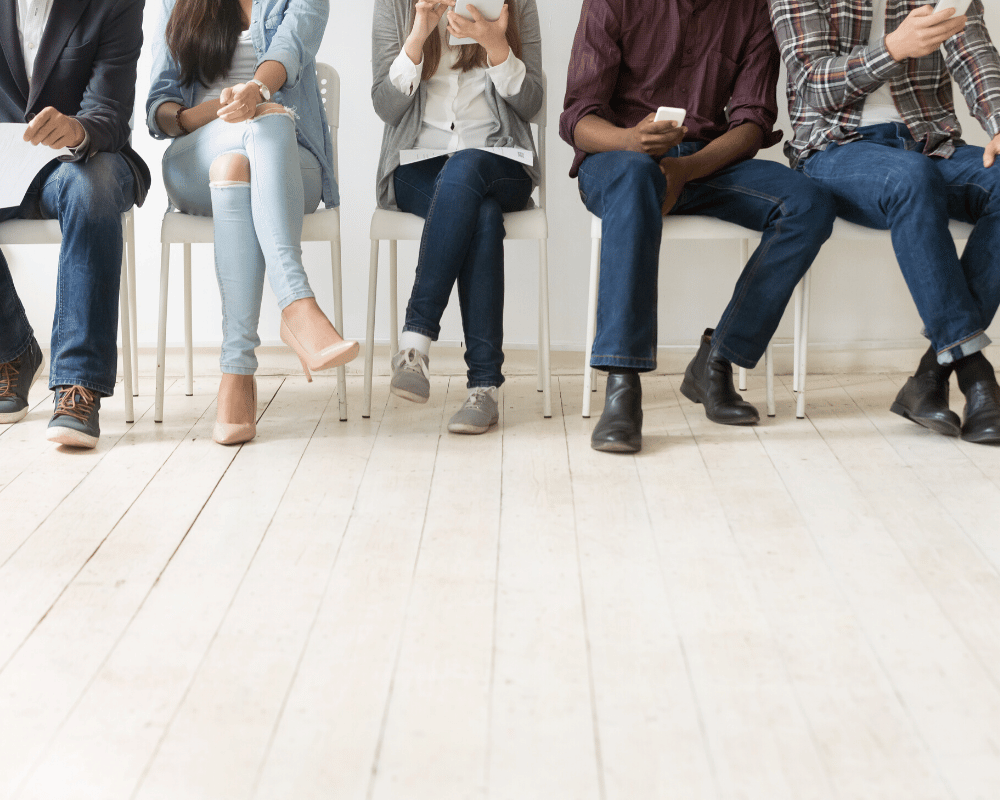 The first step on the long walk to a new Assistant job should always be a good CV.
The details in your CV reflect your experiences. But, a well-crafted resume will help you stand out from the crowd (and trust me, these days, there is a crowd).
Looking through the various jobs boards for Assistants, there are plenty of opportunities out there. But where to start? This chapter will show you how to build a brilliant CV for Personal and Executive Assistants. Let's look at what we are going to cover:
The details you need to add to your Assistant resume.
Start as you mean to go on when building a brilliant CV for Personal and Executive Assistants.
At the top of your CV should be your name, this is slightly obvious, but you would be surprised that some people forget to do this!
Below your name, write a short personal statement that spells out the skills and attributes you have acquired during your career. These are the keywords that recruiters will use to select your CV and match it to the job you have applied for.
Place your personal statement at the top of your CV so that you are selling yourself from the moment your potential employee picks up the piece of paper with your name on it. This is important when building a brilliant CV for Personal and Executive Assistants.
Here is an excellent example of a personal statement for a Personal or Executive Assistant CV:
I am a competent, highly organised and confident individual with an enthusiastic and proactive approach to work. I have developed excellent management and interpersonal skills while working in busy commercial environments. I have an aptitude to communicate with people and am very flexible in my skill set. I am passionate about my career and take great pride in my work.
Don't repeat yourself.
We recommend that you do not include your contact details on your CV because you will typically apply for the job online or through an agency, and you have to give them your details anyway.
Also, if you write a covering letter, or email, which should always accompany an application, your details will be included there.
The same applies to other information that doesn't need to be on the application, your age or your health status, for example.
Lists
Think of your CV as a list of your skills and achievements, a concise and well-written list but a list neither the less.
Always start with your most recent job first and work your way backwards.
Generally, the most recent role should have the most information, but the detail should reflect how long you were in the role and the skills you gained while you were there.
For example, if you were only working at your last company for a short period, your CV will not have as much detail as your previous employer, where you may have worked for twice the amount of time and did a more substantial role.
Make use of bullet points.
The CV has to be easy on the eye, it can be packed full of information, but it also has to be easy to read.
Write a small paragraph on the role and the company and then have a bullet point list of the tasks, skills and work below.
Don't just copy your job description. Ensure you add some colour to the role so that the potential employer can get a flavour of how you work, what you like to do, and your skills.
What does your potential employer want in a new Assistant?
You will be filling a specific role, and you should tailor your CV accordingly. We will go into this later in the chapter.
Write a few versions of your CV that reflect different skills you have so that if you apply for a role, for example, which involves lots of event planning, make sure the knowledge you have in that area comes through, the same with a board-level EA role.
Never, ever lie on your CV. If you know you can do the job you are applying for, then showing your skills in a way that will push you ahead of everyone else can only be a good thing.
Most applicants will send off a generic CV, so by tailoring your application. You will immediately jump ahead of the queue!
What makes you different?
When building a brilliant CV for Personal and Executive Assistants, along with tailoring your CV to the specific role, you should also think about what will make you different from the other candidates.
You have a unique career history, and you will have the skills and attributes that no other candidates have. This is your personal brand, and you must be able to sell it to your potential employer.
For privacy reasons YouTube needs your permission to be loaded. For more details, please see our
Privacy Policy
.
I Accept
Additional information and extracurricular activities
Do you have additional information on your CV that shows your background and personality, but at the same time, keep this to a minimum and put it after your work history. Include the following in this order:
Professional qualifications – Anything relating to the job you are applying for will show you are interested in furthering your professional development.
Education – Do put down where you went to school or university (your interviewer might have gone there too!) but did not put all your grades down. Instead, give an overview starting with your most recent qualification.
Computer skills – Again, relate your skills to the job you are applying for. As an Assistant, we have to have excellent computer skills, so make sure this has been noted down on your CV.
Interests and activities – Keep your interests professional! Do add a touch of your personality here too. Add any unusual hobbies if you have them. If you don't, here is the place to make slightly more out of that time you went scuba diving or horse riding or anything that you could talk about for 5 minutes at the end of an interview!
Last but not least, your CV should be no longer than 2 pages, ever! So important when building a brilliant CV for Personal and Executive Assistants.
Personal and Executive Assistant CV template
If you need a little more help perfecting your CV, we have put together a generic template for PAs looking to move into an EA role. We hope you find it useful!
The keywords to help you land your next Assistant role
If you haven't looked for a new role in a while, you may find the whole process daunting. Firstly, you will probably have to apply to an agency first through an online application. You then have to cross your fingers in the hope that your CV passes through whatever keyword algorithm they have in place that matches your CV with your potential employer's job spec.
This in itself can put anyone off applying for a new role.
But! Don't let the keyword algorithm scare you! Get that CV out, dust off the cobwebs and make sure you have the right keywords in place to land your perfect PA role. Starting building a brilliant CV for Personal and Executive Assistants!
There are so many searches that can be performed when trying to find that perfect candidate.
The requirements vary depending on what the employer is looking for, and there are pros and cons of doing extensive searches and more narrow searches.
When looking for an experienced Assistant for a more 'traditional' supporting role, recruiters often begin their search with:
('Executive Assistant' or 'EA' or 'Business Assistant' or 'PA' or 'Personal Assistant') AND ('Founder' or 'CEO' or 'Chairman')
Depending on whether the opportunity is business or personal recruiters may search the following:
('PA' or 'Private Assistant' or 'Household Assistant') AND ('Celebrity' or 'HNWI' or 'UHNIW')
It is always a good idea when writing a CV that you state the position of the Executive that you supported and the industry, in addition to the above recruiters will search for specific industries too:
('PA' or 'Personal Assistant') AND ('advertising agency' or 'Media Agency')
Recruiters can add as many industry variations here in these brackets.
Similarly, they will also search for specific computer packages or languages or anything else that is a prerequisite for the position:
(PA or 'Personal Assistant') and 'PowerPoint' / ('PA' or 'Personal Assistant') AND ('Spanish')
Recruiters find that more and more clients with roles supporting at that very senior level ask for experienced EAs from top universities. So we need to search for academics as well as experience.
To search for candidates with strong academics, recruiters go about this in two ways – searching for top educational institutions, or searching for candidates for post-graduate qualifications.
When searching for candidates who have studied at the top educational institutions, we would search as below. This is an example search looking for candidates from the top universities across the UK and Europe:
('PA' or 'personal assistant' or 'EA' or 'Executive Assistant') AND ('The University of Oxford' or 'University of Cambridge' or 'Imperial College London' or 'University College London')
When searching for candidates with top university degrees, recruiters might restrict the search further and look for candidates with first-class degree qualifications. Candidates will write this one of two ways on their CV: First class or 1st class. So the search would look something like this:
('PA' or 'personal assistant' or 'EA' or 'executive assistant') AND ('University of Oxford' or 'University of Cambridge' or 'Imperial College London' or 'University College London' or 'Swiss Federal Institute of Technology Zurich' or 'Heidelberg University' or 'University of Edinburgh') AND ('first-class' or '1st class' or 'first-class')
This search does not necessarily produce the desired results every time, as there will be candidates who have perhaps worked at one of these institutions or have used the words "first-class" when discussing a particular skill-set.
Advice to Assistants would be to write it as "1st class" as this seems to be the most common way of displaying this qualification result. Using "first-class" (with the hyphen) potentially is too uncommon for all recruiters to include this in their search.
If, for instance, recruiters want Assistants with post-graduate qualifications, we would search for either "masters" or the specific abbreviation for a master qualification. There are many, but we would perhaps look for the most relevant ones: MA OR MSc OR MBA.
I would suggest candidates with post-graduate qualifications use the word Masters – perhaps in their profile when discussing their level of qualification – and the specific abbreviation for their type of Masters in their educational history.
They could also go one step further and use the words "post-graduate" somewhere in their CV.
A search for this would look something like this:
('PA' or 'personal assistant' or 'EA' or 'executive assistant') AND ('post-graduate' or 'post-graduate' or 'MA' or 'MSc' or 'MBA' or 'masters')
('PA' or 'personal assistant' or 'EA' or 'executive assistant') AND ('academics' or 'principal' or 'professor' or 'educational')
Alternatively, recruiters may look to pick the top institutions in a specific location, such as:
('PA' or 'personal assistant' or 'EA' or 'executive assistant') AND ('London School of Economics' or 'Imperial College London')
The difficulty for recruiters with these searches is that they risk finding lots of candidates who have just studied at these locations.
So, if Assistants can make themselves stand out by using multiple keywords for their chosen industry, they have the opportunity to make themselves more visible.
The key for candidates is to try and include as many relevant keyword searches in their CV.
Job boards will often filter candidates by the most relevant first. It will either be done by this or filtered by date last logged in or registered.
The relevancy is based on a keyword search from the CV.
So, if an Assistant is seeking work in a particular industry – in this case, academics – they should try to include as many keywords in their profile as possible (such as 'academics' or 'educational' or 'educational establishment').
It's key to make it clear in the profile that you are seeking work in your relevant industry (if that is the case), and that is one of the best areas of your CV to include these keywords.
Your second opportunity is within your Career History. For instance, rather than calling yourself an EA or PA, consider putting who you support (if this is industry-relevant), for instance, 'PA to Professor'.
The key hard skills to include on your Personal or Executive Assistant CV.
We all know that it is getting more challenging to get your CV past the recruitment algorithms employed to filter applications, and we also know that we need our CV to stand out in a crowded market.
My advice has always been to tailor your CV depending on the role which you should do. However, it is also a good idea to collate a good list of skills to add to your CV that you have developed over the years.
This way, you don't have to write your CV over and over again. You can, instead, drop and drag the required skills into your CV and hit send. I have collated a list of critical skills to include on your EA CV.
These skills are the typical hard skills that will help you as a critical business asset in your organisation. I have also given an example of how you can phrase this skill in your CV to showcase the attributes that will make you a great employee.
Don't have time to read all of our skills today? Download our list of skills for Executive and Personal Assistants to keep for your next job hunt!
Accounting/Financials:
Maintaining and managing budgets and expenses for complex projects and events. Reporting on financials.
Administrative Support:
Overseeing all administrative processes, including ordering stationery, filing holiday requests and sick leave. Providing administrative support to my Executive and department.
Calendar Management:
Managing complex calendars and scheduling requests. Full access and accountability for every detail in my Executive's schedule, including attending meetings with my Executive.
Collaboration Tools:
Experience using collaboration tools, including Trello, Slack, Yammer, GSuite.
Correspondence:
Dealing with all incoming and outgoing mail. Including processing telephone calls and requests.
Creating and Maintaining Databases:
Creating and maintaining all databases for my Executive and my department, including our CRM system.
Email Management:
Managing and maintaining my Executive's email correspondence, including answering emails on behalf of my Executive, prioritising emails, filing emails and scheduling time for my Executive to respond to emails.
Errands:
Running errands on behalf of my Executive to ensure they can concentrate on the organisation and its objectives.
Event Planning:
Experience managing complex events, including the company Christmas party, departmental team building events, off-site meetings, training and conferences. Planning every aspect of the event, including budgets, objectives, themes, seating, and working with event suppliers.
Foreign Language:
Fluent in *language* in both written and verbal communications.
Greeting Visitors:
The first point of contact for all visitors arriving at the office, making a great first impression for my Executive.
Handling Inquiries and screening calls:
Managing every aspect of communication on behalf of my Executive, including handling inquiries, making decisions on what my Executive should be made aware of, and screening calls on their behalf.
Information Management:
Managing the flow of information across the department to ensure that my Executive has everything they need for their work while ensuring that everyone who needs to be in the loop is aware and has what they need.
Implementing Procedures:
Experience implementing and maintaining procedures so that the Executive office runs smoothly.
Maintaining Filing Systems / Recordkeeping:
Maintaining all physical and digital filing systems. The first point of contact for filing queries within the Executive office.
Managing Relationships with Clients:
The first point of contact for all clients, attending client meetings and representing my Executive in all aspects of client relations. Arranging activities for overseas clients and their partners.
Managing Teams / Staff:
Managing all aspects of my team, including career development, delegation, task management and guidance, training, providing feedback and solving any issues.
Microsoft Office:
Advanced Microsoft skills including Excel, Outlook, Powerpoint and Word.
Minute-taking:
Taking complicated minutes in Committees, Board meetings, team meetings and meetings attended by my Executive and disseminating and maintaining minutes to make sure that actions are met.
Onboarding Process:
Managing the onboarding of new staff, including their critical meetings, arranging the correct equipment and starter packs, making introductions and touring the offices.
Office Management:
Advanced office management experience, including managing relationships with suppliers, maintaining records, managing supplies and office equipment.
Organising Meetings:
Organising every aspect of team meetings, board meetings, stakeholder and client meetings and committees, including agendas, actions, minutes, board papers and confidential material and arranging complex meetings with multiple time zones and high-level participants.
Preparing Reports:
Preparing reports for my Executive and team, reading and disseminating the information into a bite-size report for my Executive. Formatting and preparing reports.
Presentation Preparation:
Preparing slide decks and presentation materials for my Executive's speeches and public-speaking engagements.
Processing Expense Reports: Processing all expenses for my Executive. Approving expenses for my Executive's team and direct reports. Maintaining expense reports and liaising with the finance team.
Project Management:
Experience working on complex projects and project teams, managing projects from start to finish and supporting my Executive on organisation-wide projects. Awareness of project management tools including Scrum, Prince2, Six Sigma
Proof-reading:
Proofreading all documents sent out by my Executive and department, ensuring the grammar and spelling is correct and the tone and message.
Purchasing, sourcing and working with suppliers:
Making decisions on which suppliers to work with, approving spend and managing relationships with third-party suppliers.
Recruitment:
Supporting all aspects of a recruitment drive, from working with HR and recruitment agencies to drafting job descriptions and participating in the interview process.
Research:
Researching so that my Executive is fully prepared for meetings, reading reports and complex documents, briefing stakeholders, and liaising with clients.
Social Media Management:
Managing and maintaining my Executive's social media presence, adding posts and updating social media profiles.
Strategic Planning:
Working closely with my Executive to support the strategic goals of the organisation, objectives and priorities. Always aware of the strategic needs of the business and how my Executive fits into that framework.
Taking Dictation:
Advance dictation skills and experience using tools to process voice memos and voice recorded notes.
Travel Arrangements:
Arranging every aspect of complicated global travel plans, including managing visas, flights, hotels, local ground transport. Experience in working independently and with a travel management company to maximise travel plans with multiple flights and destinations. Experience travelling with my Executive and managing their trip from the local office.
How to adjust your CV depending on the role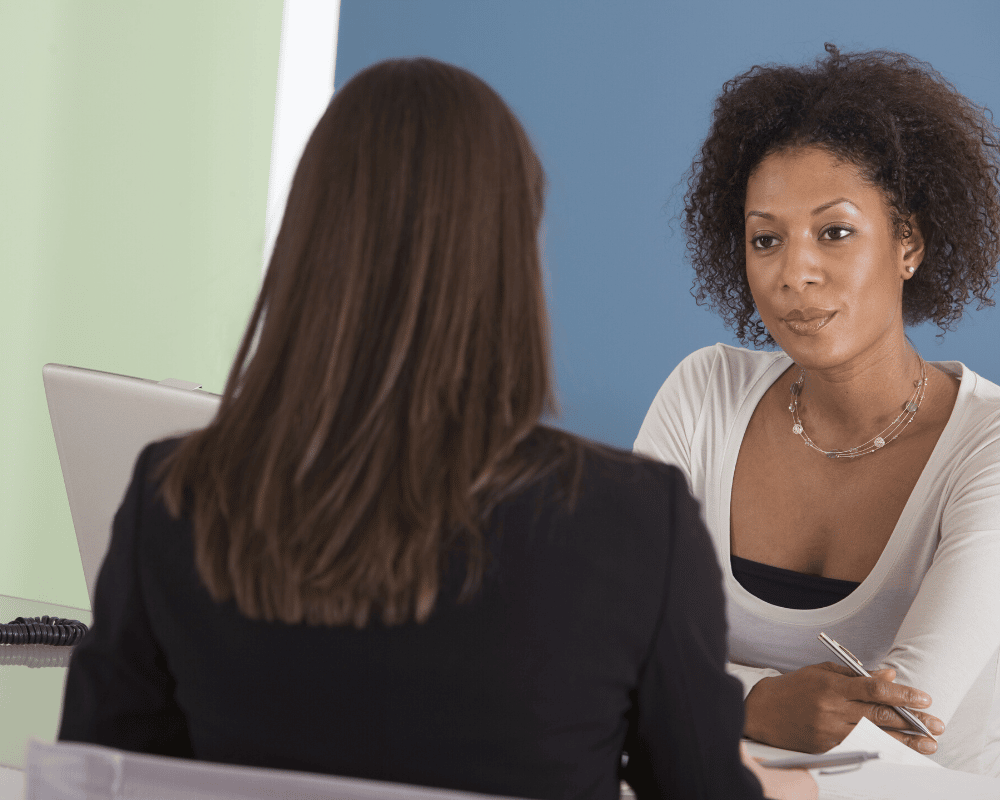 Most of you know that you should have a few versions of your CV that are tailored to different types of roles, but you should also slightly adjust your CV depending on each position you apply for. Yeah, I know what you are saying!
This is a lot of work, right?
Yes, it is, but evidence suggests that you have much more success getting past recruitment algorithms when you slightly adjusted your CV to reflect the job description attached to the role. So how do we adjust a CV without too much extra work so that we get through to the interview?
Here are some examples of how to do just that.
Let's use a current example of a description that I saw posted for a role in London. Here is the text:
We are looking for a polished and experienced EA to join a tight and dynamic team, providing seamless support to the Chief Executive.
WHAT YOU'LL DO

This is a varied role in a fast-paced environment, supporting at the top of the business. You will take responsibility for the professional and personal affairs of the Chief Executive, ensuring the smooth running of a high profile Private Office that is associated with the luxury industry.

Duties will include:

Extensive diary management, using Outlook
Extensive inbox management
Acting as Gatekeeper
Building and maintaining database of contacts
Events planning
Ad-hoc private support, including personal travel arrangements, booking restaurants, property management
Meet and greet of guests, representing at events


WHO YOU ARE

You will be a polished EA with proven experience, ideally in the luxury or hospitality industries. You will have excellent communication skills and telephone manner. You will be adept at working in a fast-paced environment and responsive to last-minute changes.

You will have a strong work ethic and be willing to muck in with anything that is required. This is a small team that work cohesively together, so they are looking for a positive individual with a good sense of humour to fit in with their fun working environment.
The first step is this.
Look through the job advert and description and pull out the keywords.
If you are not sure what the recruiter is looking for, then use something like a word cloud generator to pull all of the keywords out of the text (I got this idea from an article in The Muse, and it is brilliant).
Use something like TagCrowd, copy in the job description text, see which words are prevalent throughout the text and them to your CV.
Some of the keywords in this particular example were:
Fast-paced
Luxury
management
polished
responsive
executive
support
professional
proven
team
Once you can see the keywords, it makes it much easier to put them directly into your CV; for example, you could add 'proven track record of high-level executive support and management in the luxury industry' within your personal statement.
What are the essential requirements?
Make sure your skills match the critical requirements of the job description. It should be evident to the recruiter that you can do this job, making sure the key elements appear at the top of the CV and are highlighted throughout your career history, experience and education.
What are your transferable skills?
If you are applying for a role that doesn't precisely match your experience, it is always worth applying for if you want it. Just make sure that you add some transferable skills that make up for anything specific.
Using our example, if you wanted to apply but don't have experience using Outlook, you could write that you have experience managing diaries and emails. You could also write that you are very quick to learn new IT systems and software.
Transferable skills will always help you make up for any experience you might be lacking, and as Assistants, we are lucky because more of our abilities are transferrable.
Sometimes the job description can be pretty basic, and although the role might look okay, the company might be fantastic, so you want to apply anyway.
If that is the case, you should check out the company website, particularly look at their company culture page and again pull out keywords and phrases to add to your CV.
Soft skills, personality and team fit, are often as essential as your experience and hard skills, so make sure you adjust your CV to reflect the character they are after, not just the knowledge. In our case, it is clear they want a team player with a sense of humour that doesn't mind getting stuck into things – make sure that is obvious on your CV.