Managing Up and Working in Sync with Your Executive

Elevate Your Career and Become an Indispensable Asset to Your Executive
The ultimate system to grow your professional skills, deepen your Executive relationships and secure your place as an invaluable team member.
What is the Managing Up and Working in Sync with Your Executive Online Course?
The Managing Up and Working in Sync with Your Executive course is the platinum-standard online training experience for Personal Assistants, Executive Assistants and Administrative Professionals who want to excel in their roles and build meaningful, impactful careers.
Whether you're new to the Assistant role or looking to elevate your existing position, our step-by-step training equips you with all the tools and support you need to fast-track your professional growth—saving you years of navigating office politics and trial and error. We've empowered thousands of Executive Assistants across diverse industries and multiple countries to become indispensable assets to their Executives and achieve lasting career satisfaction. We'd be honoured to help you, too.
Ready to Elevate Your Role as an Executive Assistant?
Picture a workday where you're not buried under a mountain of emails, where your exceptional communication skills make you the first point of contact for all things executive, and where you're so invaluable that everyone—from your Executive to your colleagues—depends on you. Sound too good to be true? It's not. It's your new normal after completing the Managing Up and Working in Sync with Your Executive course.
Don't let budget approval stop you from enrolling
If you want to take the course but are unsure how to ask your Executive or L&D department to cover the cost of the course, don't worry, we have you covered. Download our business case. The document has helped 100s of Assistants ask their organisations to cover the course fees and enrol in the Managing Up Online Course.
What will you learn in
Managing Up Online Course
?
The Managing Up Online Course offers comprehensive strategies for Assistants to align with Executives, enhance productivity, and excel in senior roles, covering fundamentals, task management, Executive synchronization, and strategic thinking.
Demystify the art of "managing up"
Teaching you how to communicate effectively with your Executive. Say goodbye to misunderstandings and hello to a harmonious working relationship.
Master the Language of Leadership: Learn the specific phrases, cues, and communication styles that resonate with Executives. Understand how to present ideas and feedback in a way that aligns with their strategic vision, making you a trusted advisor rather than just an assistant.

Active Listening and Emotional Intelligence:

Develop your active listening and emotional intelligence skills to better understand your Executive's needs, even when they're not explicitly stated. This will enable you to anticipate issues before they become problems and offer solutions that make you indispensable.
Strategies for Meeting and Exceeding Expectations
Struggling to meet your Executive's demands? Our course provides actionable strategies for not just meeting, but exceeding expectations, making you an indispensable asset to your team.
Prioritisation Techniques: Learn how to effectively prioritise tasks and projects in alignment with your Executive's goals and objectives. By mastering the art of prioritisation, you'll be able to focus on what truly matters, ensuring that you consistently meet and exceed expectations.

Proactive Problem-Solving: Gain the skills to identify potential challenges before they escalate into issues. Proactively presenting well-thought-out solutions will demonstrate your value and foresight, further solidifying your role as an indispensable team member.
Build a Strong Partnership with Your Executive
Our course goes beyond the basics and dives into how to work in sync with your Executive. You'll learn how to anticipate their needs, align your goals, and build a partnership that benefits both of you.
Two-Way Feedback Mechanisms: Discover how to establish open channels of communication for constructive feedback, both giving and receiving. This two-way feedback loop will help you and your Executive continuously improve and adapt, making your working relationship more dynamic and effective.

Proactive Problem-Solving: Strategic Alignment: Learn how to align your tasks and projects with your Executive's broader strategic goals. By understanding the bigger picture, you'll be able to contribute more meaningfully to your Executive's success, thereby strengthening your partnership.
The Full Managing Up and Working in Sync with your Executive Online Course Curriculum
Enrol in the Managing Up Online Course, where you'll master the art of Executive alignment, learn advanced productivity strategies, and pave your way to a Senior Assistant role.
MODULE ONE: MANAGING UP – THE FUNDAMENTALS
The Three C's: Connection, Commitment, Confidence (10:21)
Matching, meeting and exceeding expectations (32:04)
Strategic meetings with your Executive (21:28)
How to ensure your one-to-one meeting with your Executive is always on the schedule (16:06)
Case Study: Providing feedback and managing up (17:33)
BONUS: Working as a Linchpin Assistant (22:46)
TEMPLATE: Communication Preferences
MODULE TWO: MANAGING TASKS, TIME AND REPUTATION
What does it mean to manage up? (39:51)
How to manage your Executive's energy, focus and mindset
Case Study: Supporting your Executive's resilience and managing up
PROCESS: Creating a time audit for your Executive
CHECKLIST: Meetings your Executive should have in their yearly schedule
CHECKLIST: Meetings your Executive should have in their yearly schedule
MODULE THREE: WORKING IN SYNC WITH YOUR EXECUTIVE
Working in the inner circle and making your Executive successful
Are you ready to work in partnership with your Executive?
Improving workflow with your Executive (31:43)
Asking questions and getting the information you need (13:45)
Case Study: Working in partnership with your Executive (05:37)
Creating a user manual for your Executive (22:53)
TEMPLATE: Questions to Ask your Executive to get clear on Priorities
TEMPLATE: The meetings Assistants should have with their Executive
TEMPLATE: One-to-one Meeting Agenda
CHECKLIST: Communication Protocols with your Executive Protocols with your Executive
BONUS: Managing up and building a solid partnership with your Executive (21:45)
MODULE FOUR: THINKING STRATEGICALLY AND BEING PROACTIVE
How to be invaluable in your role (20:54)
BONUS: Moving into a senior Executive Assistant role (42:44)
What sets the Managing Up and Working in Sync with your Executive Online Course apart?
Unlike other courses that often focus on just the technical or administrative aspects, this course delves deep into the psychology and dynamics of the executive-assistant relationship. By offering real-world case studies, actionable templates, and insightful checklists, we ensure that students not only grasp the theoretical concepts but can also apply them practically.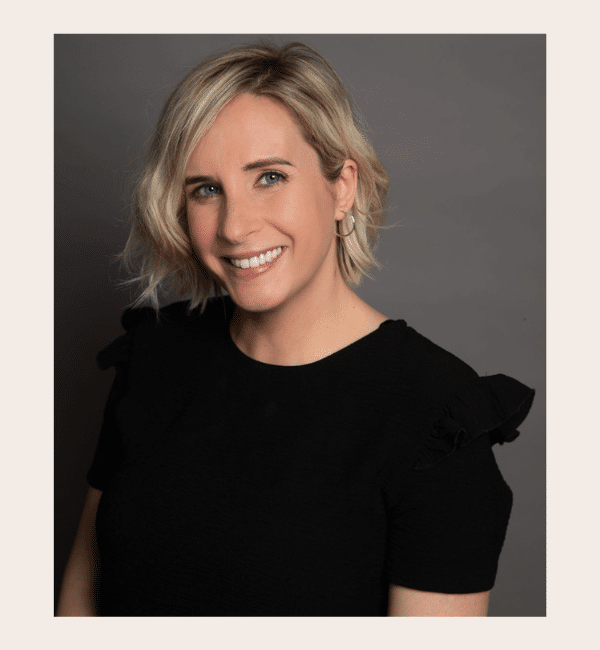 About the Head Coach
I'm Nicky. I launched Practically Perfect PA in October 2011. It has since become the go-to resource for Personal Assistants, Executive Assistants, Office Managers and Administrative Professionals at all levels of business seeking support, information and guidance in their chosen profession.
Practically Perfect PA offers practical tips, honest advice and career development support specifically for Assistants.
Since 2015 we have organised events, virtual summits and online courses for over 50,000 assistants worldwide. So it is fair to say the Assistant role has changed significantly, and I am so proud that Practically Perfect PA has been part of the journey for over a decade.
PAY WITH ALL MAJOR CREDIT CARDS
30-DAY MONEY-BACK GUARANTEE 
OVER 5,000 HAPPY STUDENTS
Have Questions? We have answers.
Get answers to make the best choice for you.
When does the course start and finish?
The course starts now and never ends! It is a self-paced online course – you decide when to start and finish.
What's the time commitment?
The online course contains 4 modules with over 5 hours of video content. The course is designed to use the content and tools to move your job search forward at pace.
What if I am unhappy with the course?
We would never want you to be unhappy! If you are unsatisfied with your purchase, contact us in the first 30 days, and we will give you a full refund. More details here.
Can my organisation pay by invoice?
Yes, get in touch with us. We will send you an invoice for the course. We also offer discounts for teams of Assistants.
How long do I have access to the course?
When you sign up for the training, you'll also gain lifetime access to all the downloadable resources and recorded video training. This way, you can revisit the course at your own pace and at your convenience.
Will the course work for me if I am outside the UK?
Absolutely! We have many Assistants from all over the world who have completed the course. The strategies you'll learn in the Course are universally applicable.