Take your Assistant career to the next level with over 50 sessions designed to give you the skills you need to excel in your role.
When you enrol in The Effective Assistant Bundle course, you gain access to a comprehensive package that includes three of our most popular courses at a discounted price, giving you the opportunity to elevate your skills and excel in your role like never before! With over 50 video sessions, templates, guides, worksheets, and checklists, you will build the practical knowledge and skills you need to streamline three core areas of the Assistant role.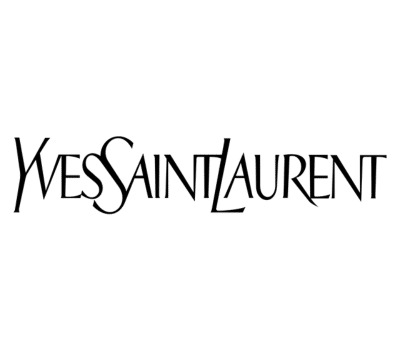 More than 200 Assistants and businesses worldwide have enrolled in The Effective Assistant Bundle Course
What is included in The Effective Assistant Bundle Course?
The bundle includes three of our bitesize courses that offer specific training on key aspects of the Assistant role – calendar, email and meetings management.
The Effective Calendar Management online course
Maximise your productivity as an Assistant with the Effective Calendar Management Online Course. Learn essential skills to communicate and organise your Executive's schedule efficiently. From ensuring seamless meetings and appointments to helping your Executive stay prepared, our course will empower you to handle calendar management confidently.
VALUE: $190 | £150 | €180
The Effective Email Management online course
Enhance your email management skills with our specialised online course for Assistants. Gain the essential knowledge and practical insights to handle your Executive's inbox and emails effectively. From expert tips to real-world examples, our comprehensive course will equip you with the tools to excel in this crucial aspect of the Assistant role.
VALUE: $190 | £150 | €180
The Effective Meetings Management online course
Boost your organisation's productivity, engagement, and ROI while propelling your career as a strategic and highly effective Assistant.Our Effective Meetings Management online course teaches you how to plan and execute purposeful, engaging, and outcome-driven meetings. Say goodbye to unproductive meetings and hello to efficient and effective ones.
VALUE: $190 | £150 | €180
What will you learn in The Effective Assistant Bundle Course?
The bundle includes three of our bitesize courses that offer specific training on key aspects of the Assistant role – calendar, email and meetings management.
Don't let budget approval stop you from enrolling
If you want to take the course but are unsure how to ask your Executive or L&D department to cover the cost of the course, don't worry, we have you covered. Download our course brochure and business case. Both documents have helped 100s of Assistants ask their organisations to cover the course fees and enrol in the Effective Assistant Bundle Course.
The Effective Assistant Bundle Course highlights
Through each stage of the course, you'll learn everything you need to master three core elements of the Assistant role. Discover best practices for prioritising, categorising, and responding to emails, and gain strategies for efficiently managing high volumes of emails. Acquire the skills to plan, organise, and execute effective meetings that drive results. Learn techniques for handling conflicting priorities, last-minute changes, and maintaining a well-organised calendar.
Efficiently manage your Executive's emails, save time, and reduce stress.
Set up an organised and efficient email system, including email folders, filters, and labels.

Explore different options for processing emails, including email triage techniques, prioritisation strategies, and time-saving tips.

Work in sync with your Executive so they can focus on what matters.
Set clear meeting objectives, create agendas, and facilitate discussions.
Identify the purpose of the meeting – Ensure that every meeting has a clear objective and desired outcome.

Transform how your organisation thinks and works by focusing on strategy, proactivity, and business goals.


Take effective minutes – Streamline the process and ensure that action items are followed up on.
Prioritise tasks, coordinate appointments, and optimise time management.
Strategically plan your Executive's days and weeks to maximise their schedule.

Discover the language you need to use when negotiating and planning your Executive's time.

Leverage all of your Executive's appointments for focused and strategic work.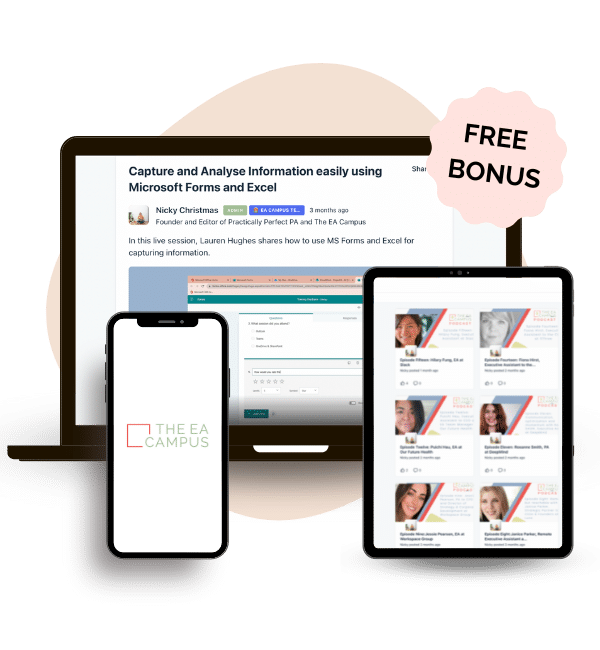 The Full Executive Assistant Bundle Course Information
We give you the exact plan to manage three key aspects of the Assistant role effectively.
What sets The Effective Assistant Bundle Course apart?
As an Assistant who wants to add value and move your career forward, you must master three crucial areas of the role. Firstly, you must learn the skills, strategies and tools to manage your Executive's emails to save them time successfully. You have to take control of their schedule so that they are focused on critical objectives that move the business forward. And lastly, you have to know when they take a meeting, it will be a productive and good use of their time, with your Executive. The Effective Assistant Bundle course is the only programme available that covers these three critical aspects.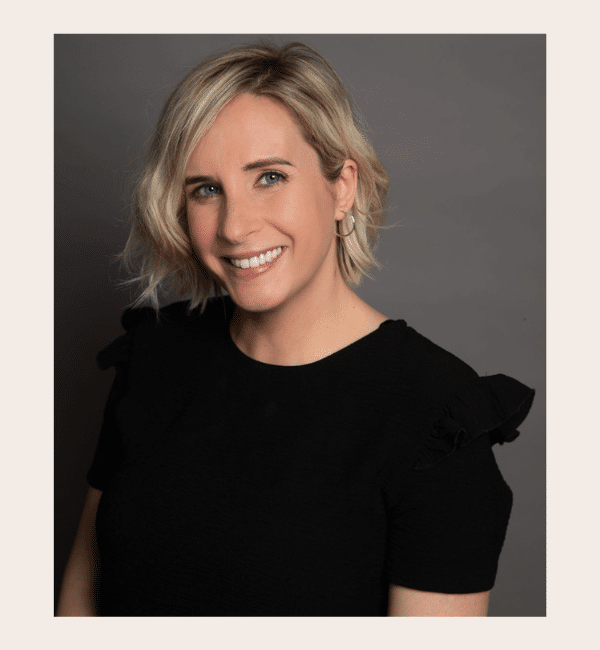 About the Head Coach
I'm Nicky. I launched Practically Perfect PA in October 2011. It has since become the go-to resource for Personal Assistants, Executive Assistants, Office Managers and Administrative Professionals at all levels of business seeking support, information and guidance in their chosen profession.
Practically Perfect PA offers practical tips, honest advice and career development support specifically for Assistants.
Since 2015 we have organised events, virtual summits and online courses for over 50,000 assistants worldwide. So it is fair to say the Assistant role has changed significantly, and I am so proud that Practically Perfect PA has been part of the journey for over a decade.
Have Questions? We have answers.
Get answers to make the best choice for you.
When does the course start and finish?
The course starts now and never ends! It is a self-paced online course – you decide when to start and finish.
What's the time commitment?
The online course contains 16 modules with over 20 hours of video content. Therefore, we recommend that students study two modules per week and complete the course over 8 weeks.
What if I am unhappy with the course?
We would never want you to be unhappy! If you are unsatisfied with your purchase, contact us in the first 30 days, and we will give you a full refund.
Can my organisation pay by invoice?
Yes, get in touch with us. We will send you an invoice for the course. We also offer discounts for teams of Assistants.
How long do I have access to the course?
When you sign up for the training, you'll also gain lifetime access to all the downloadable resources and recorded video training. This way, you can revisit the course at your own pace and at your convenience.
Will the course work for me if I am outside the UK?
Absolutely! We have many Assistants from all over the world who have completed the course. The strategies you'll learn in the course are universally applicable.