The Digital Assistant Bootcamp

Transform your work with the Digital Assistant Bootcamp
Are you an Assistant looking to streamline your workflows, enhance your online communication, and embrace the power of automation? Then you've come to the right place!
Master the Essential Skills to Evolve into a Next-Gen Assistant with Advanced Digital Expertise!
Welcome to The Digital Assistant Bootcamp, where your dream of becoming an indispensable digital powerhouse becomes an achievable reality. In just four modules, you'll master the art of digital productivity, get hands-on training in AI and automation, and gain unparalleled proficiency in both Google Workspace and Microsoft tools. The best part? We've designed this bootcamp to maximise your learning while minimising the effort required on your part. The result? You'll effortlessly streamline your workflows, supercharge your efficiency, and become an invaluable asset to any team, all without the stress and overwhelm you might expect from such a comprehensive course.
Ready to Take Your Assistant Role to the Next Level?
Imagine a life where you're not drowning in disorganised emails, where your online communication skills make you the go-to person for anything digital, and where you are so indispensable that everyone — from your Executgive to your co-workers — relies on you. Sounds like a dream? It's not. It's your new reality after completing The Digital Assistant Bootcamp.
Don't let budget approval stop you from enrolling
If you want to take the course but are unsure how to ask your Executive or L&D department to cover the cost of the course, don't worry, we have you covered. Download our business case. The document has helped 100s of Assistants ask their organisations to cover the course fees and enrol in the Digital Assistant Bootcamp.
What will you learn in The Digital Assistant Bootcamp?
Want to be the Assistant everyone at work goes to for help? The Digital Assistant Bootcamp will make you really good at using modern online tools for work. Every time you use one of our easy tricks, you'll see how simple it is to get things done faster and better.
Digital Productivity Skills
In our fast-paced digital age, productivity isn't just about working harder – it's about working smarter. In this Bootcamp, you'll learn how to:
Declutter your digital space to create a more focused work environment.

Master the art of online communication, from crafting effective emails to engaging in virtual meetings

Utilise various productivity tools to help you manage your tasks, time, and team collaborations more effectively.
AI and Automation
If you're spending too much time on repetitive tasks, you're not alone. But the good news is, much of that can be automated. You'll discover how to:
Use AI to manage your emails, schedule, and even automate responses.


Implement automation tools to handle routine tasks such as data entry, appointment scheduling, and follow-ups.

Create automated workflows that connect different apps to bring efficiency to complex tasks.
Elevate Your Daily Operations
In today's interconnected world, managing digital tasks isn't just a part of the job—it's the job. You'll learn essential responsibilities that are often seen as 'side tasks' but can make a huge difference in your effectiveness and reach.
Learn the fundamentals of social media management, from curating content to engaging with your audience.


Master the art of crafting emails that get read and responded to, not just skimmed and forgotten.

Master the use of task management software like Asana, Trello, or Microsoft To-Do to keep track of your tasks and collaborate with your team.
The Full Digital Assistant Bootcamp Curriculum
Enrol in The Digital Assistant Bootcamp, where you'll master next-gen skills and become the go-to expert in your workplace
MODULE ONE: DIGITAL PRODUCTIVITY
Doing a digital declutter (20:43)
Your Digital Dress Code: How to communicate online (25:48)
Productivity Tools and Technology (18:52)
20 online tools to make your Assistant role easier (08:34)
How to centralize and track your role (11:41)
CHECKLIST: Communication Monitoring Checklist for Assistants
MODULE TWO: AI AND AUTOMATION
Introduction to Automation (21:08)
How to speed up and automate many of your repetitive email processes and replies (42:29)
Using AI to elevate your work (28:43)
ChatGPT for Assistants (22:44)
20 AI tools every Assistant should be using (32:44)
TEMPLATE: GPT Prompts for Assistants
MODULE THREE: GOOGLE WORKSPACE
Working smarter, not harder in Google Workspace (24:56)
Increase productivity in Gmail (28:27)
Getting started with Google Calendar (34:07)
Getting started with Chat & Spaces (30:04)
Task management with Google Tasks & Keep (21:07)
Presentation tips with Slides & Meet (26:50)
Collaborate with internal & external colleagues using Drive & Docs. (21:20)
TEMPLATE: 40 Gmail Hacks and Keyboard Shortcuts
TEMPLATE: 40 Google Calendar Hacks and Keyboard Shortcuts
TEMPLATE: 40 Google Documents Hacks and Keyboard Shortcuts
TEMPLATE: 40 Google Sheets Hacks and Keyboard Shortcuts
Getting to grips with Microsoft Outlook (21:38)
Getting started with Microsoft Teams (25:29)
Communicate & Collaborate with Teams (29:38)
How accessible are your Word Documents? (23:29)
Capture and analyse information easily using Forms & Excel (25:08)
TEMPLATE: 40 Outlook Hacks and Keyboard Shortcuts
TEMPLATE: 40 Word Hacks and Keyboard Shortcuts
TEMPLATE: 40 Excel Hacks and Keyboard Shortcuts
TEMPLATE: 40 PowerPoint Hacks and Keyboard Shortcuts
TEMPLATE: 40 OneNote Hacks and Keyboard Shortcuts
MODULE FIVE:  DIGITAL TASKS AND RESPONSIBILITIES
Managing social media profiles (22:47)
What sets the Digital Assistant Bootcamp apart?
The Digital Assistant Bootcamp is a comprehensive online course designed for both new and seasoned assistants. This bootcamp equips you with the tools, strategies, and confidence you need to excel in today's digital work environment.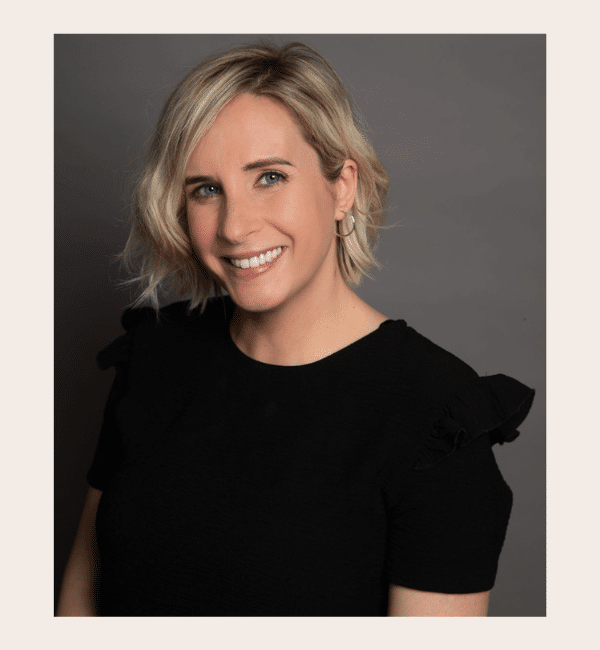 About the Head Coach
I'm Nicky. I launched Practically Perfect PA in October 2011. It has since become the go-to resource for Personal Assistants, Executive Assistants, Office Managers and Administrative Professionals at all levels of business seeking support, information and guidance in their chosen profession.
Practically Perfect PA offers practical tips, honest advice and career development support specifically for Assistants.
Since 2015 we have organised events, virtual summits and online courses for over 50,000 assistants worldwide. So it is fair to say the Assistant role has changed significantly, and I am so proud that Practically Perfect PA has been part of the journey for over a decade.
PAY WITH ALL MAJOR CREDIT CARDS
30-DAY MONEY-BACK GUARANTEE 
OVER 5,000 HAPPY STUDENTS
Have Questions? We have answers.
Get answers to make the best choice for you.
When does the course start and finish?
The course starts now and never ends! It is a self-paced online course – you decide when to start and finish.
What's the time commitment?
The online course contains 5 modules with over 5 hours of video content. The course is designed to use the content and tools to move your job search forward at pace.
What if I am unhappy with the course?
We would never want you to be unhappy! If you are unsatisfied with your purchase, contact us in the first 30 days, and we will give you a full refund.
Can my organisation pay by invoice?
Yes, get in touch with us. We will send you an invoice for the course. We also offer discounts for teams of Assistants.
How long do I have access to the course?
When you sign up for the training, you'll also gain lifetime access to all the downloadable resources and recorded video training. This way, you can revisit the course at your own pace and at your convenience.
Will the course work for me if I am outside the UK?
Absolutely! We have many Assistants from all over the world who have completed the course. The strategies you'll learn in the Bootcamp are universally applicable.