The Unrivalled Assistant Bundle Course

The Unrivalled Assistant isn't just another run-of-the-mill training program. It's a complete package that empowers you to excel in your profession.
The Unrivalled Assistant is the ultimate online course designed to equip you with the essential skills, mindset, and tools needed to thrive in your role. It's time to take ownership of your Assistant career and become truly unrivalled
More than 250 Assistants and businesses worldwide have enrolled in The Unrivalled Assistant Bundle Course
What is included in The Unrivalled Assistant Bundle Course?
The bundle includes three of our key courses that offer specific training on crucial aspects of the role – Assistant Essential, Assistant Mindset and Productivity and Time Management.
The Assistant Essentials online course
Lay a solid foundation by covering all the basics. This course ensures you have a comprehensive understanding of the fundamental skills required for success in your role.
VALUE: $330 | £250 | €300
The Assistant Mindset online course
Master the qualities needed to excel. Develop the mindset that empowers you to navigate challenges, embrace growth opportunities, and make a significant impact as an Assistant.
VALUE: $330 | £250 | €300
The Productivity and Time Management online course
Effectively manage your time and maximise your productivity. Discover valuable tips, techniques, and tools to optimise your workflow and ensure you stay on top of your tasks.
VALUE: $330 | £250 | €300
What will you learn in The Unrivalled Assistant Bundle Course?
The bundle includes three of our key courses that offer specific training on critical aspects of the Assistant role – essential tasks, fundamental competencies and productivity and time management techniques.
Don't let budget approval stop you from enrolling
If you want to take the course but are unsure how to ask your Executive or L&D department to cover the cost of the course, don't worry, we have you covered. Download our business case. The document has helped 100s of Assistants ask their organisations to cover the course fees and enrol in the Unrivalled Assistant Bundle Course.
The Unrivalled Assistant Bundle Course highlights
Through each stage of the course, you'll learn everything you need to master the core elements of the Assistant role. Gain trust, influence, and respect from your colleagues and superiors. Enhance your communication and influencing skills. Set clear goals and objectives for your career advancement. Take control of your career progression and recognise your true value. Develop strategic thinking and business acumen and speak the same language as your Executive, fostering seamless collaboration.

Set yourself apart as a top-performing Assistant
Learn everything you need to know, from the traditional aspects of the Assistant role to the ever-increasing responsibilities like event management.


We also teach you how to master meetings, manage travel planning, and optimise email and calendar management, which is the foundation of the assistant role./span>.

Learn how to communicate effectively with your Executive, anticipate their needs, and become a trusted partner in achieving their goals.
Acquire a toolkit of proven strategies and essential skills
Identify the purpose of the meeting – Acquire the skills to effectively manage shifting priorities, ensuring that you can prioritise tasks and responsibilities.

Adjust to evolving demands and consistently deliver exceptional results that exceed expectations.

Gain invaluable insights on effectively navigating challenging conversations with finesse, enabling you to address sensitive topics with confidence and tact.
Acquire a toolkit of time management techniques
Learn how to effectively set goals and prioritise tasks, ensuring that your time and energy are focused on the most impactful activities that align with your objectives.

Explore time-saving techniques such as batch processing, delegation, and effective communication, optimising your productivity and accomplishing more in less time.

Implement effective task management techniques, such as creating to-do lists, setting deadlines, and breaking down complex projects into manageable steps, ensuring that you stay organised and on top of your workload.
The Full Unrivalled Assistant Bundle Course Information
From cultivating the right mindset to mastering essential tasks and supercharging your time management to building strong communication and influencing skills, we have everything you need to become an unrivalled Assistant.
What sets The Unrivalled Assistant Bundle Course apart?
By choosing The Unrivalled Assistant Bundle Course, you're investing in a comprehensive and practical training program that equips you with the skills, mindset, and resources to become an exceptional Assistant in your field. Take charge of your career, excel in your role, and unlock your full potential with The Unrivalled Assistant.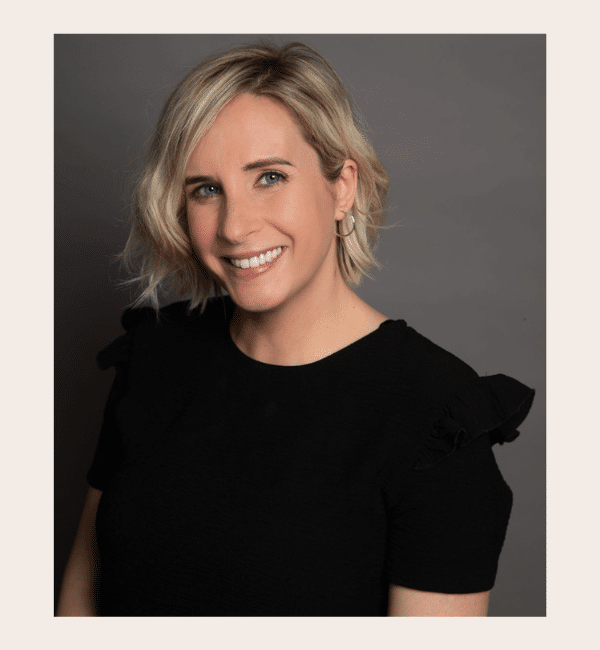 About the Head Coach
I'm Nicky. I launched Practically Perfect PA in October 2011. It has since become the go-to resource for Personal Assistants, Executive Assistants, Office Managers and Administrative Professionals at all levels of business seeking support, information and guidance in their chosen profession.
Practically Perfect PA offers practical tips, honest advice and career development support specifically for Assistants.
Since 2015 we have organised events, virtual summits and online courses for over 50,000 assistants worldwide. So it is fair to say the Assistant role has changed significantly, and I am so proud that Practically Perfect PA has been part of the journey for over a decade.
Have Questions? We have answers.
Get answers to make the best choice for you.
When does the course start and finish?
The course starts now and never ends! It is a self-paced online course – you decide when to start and finish.
What's the time commitment?
The online course contains 27 modules with over 20 hours of video content. Therefore, we recommend that students study three modules per week and complete the course over 9 weeks.
What if I am unhappy with the course?
We would never want you to be unhappy! If you are unsatisfied with your purchase, contact us in the first 30 days, and we will give you a full refund.
Can my organisation pay by invoice?
Yes, get in touch with us. We will send you an invoice for the course. We also offer discounts for teams of Assistants.
How long do I have access to the course?
When you sign up for the training, you'll also gain lifetime access to all the downloadable resources and recorded video training. This way, you can revisit the course at your own pace and at your convenience.
Will the course work for me if I am outside the UK?
Absolutely! We have many Assistants from all over the world who have completed the course. The strategies you'll learn in the course are universally applicable.