Hello, nice to meet you.
Here is everything you need to know about Practically Perfect PA.
Practically Perfect PA teaches concepts, mindset, strategies, and tactics to help Executive Assistants, Personal Assistants and Administrative Assistants succeed in the role. Each area of the Practically Perfect PA website provides an in-depth focus on key areas of improvement and development.
How did we get started?
Hi everyone! I'm Nicky Christmas, Founder and Editor of Practically Perfect PA.
I launched Practically Perfect PA in October 2011 while working full-time as an Executive Assistant to the COO and CFO of a global insurance organisation. What started as a creative outlet for me quickly turned into a place Assistants would find advice, guidance and community.
I was thrilled how quickly the Practically Perfect PA community grew, and in 2013 I was able to take PPPA from a side-hustle into a full-time business that supported my growing family.
In 2015, we held our first event, and we have been training Assistants through our physical events and online courses ever since.
We continue to grow and evolve, very much like the Assistants who make up our tribe.
We help aspiring Assistants achieve more in the role, and successful Executive Assistants stay at the top of their career.
We publish in-depth guides designed to help Personal and Executive Assistants, Administrative Professionals and Office Support advance their know-how, develop the skills required to excel and meet the day-to-day challenges and demands of the role.
Practically Perfect PA offers practical tips, honest advice and all kinds of career development support specifically for Assistants. We have divided our content into four distinct areas:
About Practically Perfect PA? It's really about our community.
Whether you are just starting in your career, settled in your role and looking to grow, or accomplished and ready for the next stage, we are here to help you move forward.
We have a fantastic online community called The EA Campus that brings Assistants together.
Here at Practically Perfect PA, we do events a little differently for Assistants.
Career development, practical advice, key skills training and, of course, networking are at the very core of our events.
We ensure our events are fun, relaxed, and a great space for Assistants to learn from experienced speakers and their peers.
Throw in some creative event design and relevant suppliers. We make sure our attendees have a great time gaining practical skills and best practice they can take straight back to the office.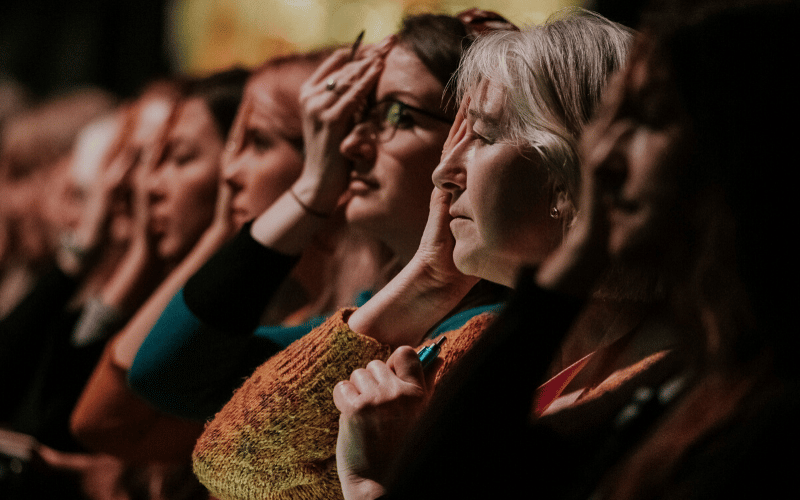 I am new to the PA role and your website has helped me enormously!

I love the style and content of your website and resources, in particular the 'Starting out as a new Assistant' guide, which was a god send in a world where you are expected to know everything from the word go!

I aim to join some of the future events at some point so am really looking forward to those but in the meantime, I hope you continue doing what you are doing.

The work you do is so valuable to Assistants like myself, even if you don't often hear it – we are watching / downloading / reading and paying attention to all of the fantastic advice and support on offer.

Natalie, Personal Assistant
Our mission is to help you be a better, more accomplished Assistant.
It doesn't matter where you are on your Assistant career path. We are here to help you take your next step forward.
There are so many opportunities available for Assistants. We have a ton of content that will help you plan out your career and get you the reward and recognition you deserve.
Don't worry. We have got you covered, and we are with you every step of the way.
I know how busy you are and how many emails you get. So I can say, from day one, that we will respect your inbox. We will only send you emails when we have new content or a big new announcement we want to tell you about.