Are You Ready to Supercharge Your Browser?
We've done the research and testing for you, compiling a list of the top 50 Chrome extensions that will revolutionise the way you use the internet.
Discover extensions that eliminate distractions, help you focus, and streamline your workflow
This guide is tailor-made for professionals aiming to elevate their online efficiency, Assistants eager to optimise their work, and anyone yearning to transform their standard browsing journey into an extraordinary experience.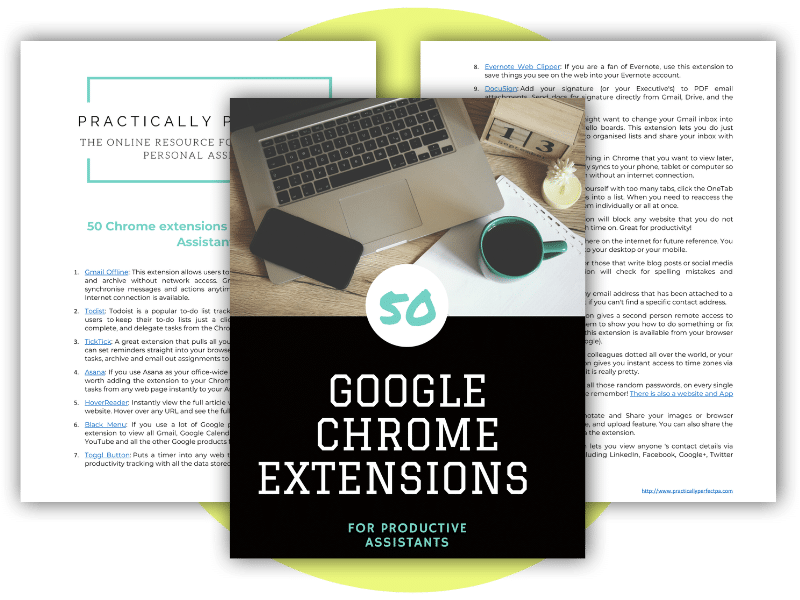 Customise Your Google Chrome Experience
Automate repetitive tasks, block distracting sites etc.
Keep your tabs, bookmarks, and history organised
Speed up your browser and improve efficiency
Frequently Asked Questions
Is this really free?
Yes! We love sharing our years of knowledge with the Assistant community. Keep us in mind next time you have any training needs!
Why do you need my email address?
We will always keep your personal information safe. We ask for your information in exchange for this free resource and send information that may interest you by email. You can read more about our privacy policy here.