Looking for an Assistant role online
Most Assistant conduct their new job search online. In this chapter, we cover everything Assistants need to know about online job-hunting.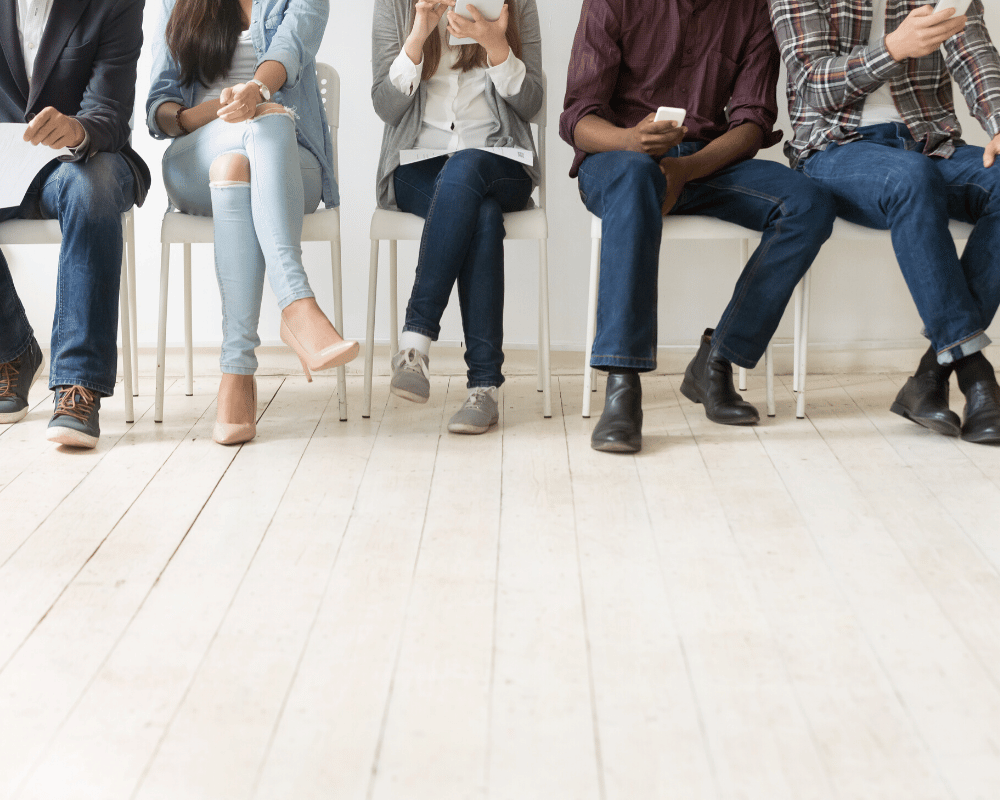 When Assistants are looking for a new role, most of them will apply online either directly through the organisation's website or via an online jobs board.
The internet is a wonderful thing, and it certainly makes job hunting much easier!
Most organisations, recruitment agencies and entrepreneurs use the internet to employ new staff members, so if you are looking for a new role, this is the best place to start.
However, searching online for a new assistant role can have its challenges. This chapter will look at the steps you need to take to find an assistant role online.
We are going to cover:
Tips on how to start your Assistant job search online
What are you looking for?
In chapter one, we suggested that you define exactly what you are looking for in your next Assistant role.
This is even more important if you are using the internet to find your next role. The internet is vast, and there are many websites, advertising roles for assistants.
If you know what you want in your next role, it will save you a lot of time searching through various websites.
Search Engines
This seems the obvious place to start, but using a search engine like Google will throw up a whole load of stuff that may not be relevant to your job search.
If you were to Google' Assistant jobs', over a million results appear.
That would take quite some time to work through. So you must refine your search.
This is where keywords come into play.
Using a specific search term or keywords based on your ideal role will help you narrow down the number of results that appear in your search engine.
So, for example, using Personal Assistant role to Communications Director in London in Google will bring up jobs relevant to your specific search.
Jobs Boards
There are thousands of websites dedicated to the recruitment, so it is worth being selective with the job boards you use.
Ideally, you want to use a website that has roles specifically for assistants in your location and has roles within the industry that you want to work in. Most job boards will have filters that you can use to narrow your search.
Most job boards will also let you set up an alert to receive an email whenever a new role is posted on their website. This is a great way to keep up to date with all of the latest posts.
Do remember that with so many jobs posted on these websites, the roles can be filled pretty quickly, so it is worth following up with the recruitment agent specifically if you find your dream role.
Recruitment Agency websites
Although most agencies will post their new roles onto wider job boards, it is still worth checking their websites directly.
Generally, they will post new roles on their website before anywhere else, so it is worth setting up an alert if you find an agent that recruits for your preferred position.
Social Media
Social media platforms are critical to any online job search. The obvious social media platform to start using is LinkedIn. Here you will find a considerable amount of resources to aid your job search, and there are numerous articles and books written about LinkedIn. We will go into more detail later in this chapter.
Again, most organisations and recruitment agencies will post new roles on LinkedIn.
If you are active on LinkedIn, you may find that you are approached directly with job offers. So, when looking for a new role, firstly, you must have a LinkedIn profile and secondly, it is up to date. Most potential recruiters will look at your LinkedIn profile when reviewing your application.
LinkedIn is also a useful tool for researching your potential employer, particularly when preparing for your interview. It is also a great place to network professionally.
Having a strong network will help your job search significantly. Twitter and Facebook are also significant social media platforms to network and keep up to date with jobs.
Again, if you have an interview coming up, check out the organisation's Twitter and Facebook accounts to get a flavour of what is happening in the business.
Your online profile
A word of warning!
Before you start to look for your next role, make sure that you Google yourself. Your potential employer will.
Usually, you will not find anything remotely embarrassing or unprofessional, but if you do, make sure you have an explanation for it.
Your potential employer will look at your online profile so make sure it is up to date, professional and shows you in a positive light.
How to clean up your online presence before starting a job search
Social media has been part of our lives for over a long time now, and we all have a lot of information about ourselves online.
I think most of you know that recruiters will look at your online data as much as they will look at the perfect CV you hand over when you apply for a job.
The online information will include your Facebook, Instagram, Twitter, and LinkedIn account, along with any other social platforms you post details about your life.
Hiring managers are looking at the online profiles as much as they look at your CV, so you have to make sure that your online presence sets the right tone.
Here are the steps to follow before you start job hunting.
The first thing to note is that you don't have to and shouldn't delete every social media account. It would probably look odd to a hiring manager if they didn't find anything about you online.
You have to be selective about who sees what.
Check your privacy settings.
This is an obvious one, but social media platforms change their privacy settings so regularly you do want to make sure that your settings are up to date. Make sure that only friends can see what you post, what people post about you and add to your timeline, including photos and videos. For example, on Facebook, I have set up my profile to approve everything posted onto my profile before it goes live. Again, take the time to make sure your settings are secure so that anyone doing a stringent search will struggle to find out or see too much.
Make your professional achievements visible.
You want to impress the person looking at your online profile, so do spend time making sure they can easily find your professional profile. Make your LinkedIn profile easy to access (follow Jennifer's tips here), bring everything up to date and ask for recommendations and reviews of your performance. If you have photos from your recent charity fundraiser or sponsored run, add those pictures to Facebook or Instagram and make them open to view. Anything that puts you in a good light and makes you attractive to a potential employer can be made visible.
Share posts that are relevant to your industry or the industry you want to work in.
Follow the right people (here are two useful lists of people to follow on Twitter), re-post and highlight articles that are relevant and will be helpful for other people in your network. Of course, you should also follow and re-post articles from leading voices in the Assistant industry to show that you are passionate about your career. Remember to follow the organisation that are interviewing you!
Deactivate old accounts and delete anything that doesn't put you in a great light.
We've all heard the tales of prominent people who have had to apologise for old tweets, inappropriate posts and pictures. It isn't worth the trouble so if you have anything on any of your profiles that doesn't put you in a good light, delete it. Remember, you can also ask Google to remove any unwanted searches that come up on your name or image. Here is the link.
Change your profile pictures.
Your profile pictures are the first images that come up on your search so make sure yours is up to date, professional and remember to delete any profile pictures that are not appropriate.
Using LinkedIn effectively
As I've said many times, I really do think assistants should be using social media to enhance all aspects of their career.
Here are a few tips on how to use LinkedIn effectively.
Complete your profile
Ensure all aspects of your profile are up to date, and all the details have been completed using your CV as the foundation.
Use a professional photo
Save the party photos for Facebook, use a professional snap for your LinkedIn profile. It is the way of the world that you will be judged by your photo, so keep it professional, especially if you are job hunting.
Join groups
Groups are an excellent way for you to connect with other Assistants, read useful articles and seek advice from like-minded people. Here are 5 of the most popular groups that I would recommend:
Executive/Personal Assistants
Executive Assistant / Secretary
PAs, EAs, VAs and Senior Administrators
Executive Assistants to CEO's
Executive Secretary Magazine
Connect with everyone relevant
Why not?
You are on there for business opportunities and networking, so you never know where that chance might come from. Be proactive if someone in a group or a particular recruitment agency would be useful to network with.
Recommendations
Recommend people you currently work with, people you've worked with in the past or have provided you with excellent service, an exceptional recruitment agency or a brilliant colleague.
Schedule LinkedIn time
Find 30 minutes a week to read articles, make a few comments or update your profile. If you set up a rule on your emails to move all of your LinkedIn emails into a separate folder, you can then read through these at your convenience without clogging up your inbox.
Job hunting
When you are job hunting, do make sure your profile is up to date. Follow companies on LinkedIn you would like to work for to post their latest news and jobs. Follow any companies that you have interviews with and use LinkedIn to view the profiles of those that you will be working with and interviewed by.
Network in real life too
Before going to any training, conference or networking working events, mention this to your contacts to see if you can connect in real life.
If you have a few friendly faces to meet at these events, it may make it easier to go along on your own.
For privacy reasons YouTube needs your permission to be loaded. For more details, please see our
Privacy Policy
.
I Accept
25 ways to get noticed on LinkedIn
LinkedIn expert Jennifer Corcoran at

My Super Connector

gives 25 great examples of raising your profile on LinkedIn.

Congratulations! You have an 'All Star' LinkedIn profile. You must be doing something right. Before you become too complacent, please ask yourself the following questions.
Am I leveraging LinkedIn to its full effect?
Am I using LinkedIn strategically to grow my Personal Brand?
Having an 'All-Star' profile can mean that you have added the various sections in your profile. You may have very little content in these sections.
"Having a LinkedIn profile is no longer enough, especially if no one sees it. Or worse, people see your profile, but it does a poor job of representing you and what you do." (Melonie Dodaro, LinkedIn Expert).
Okay, so hands up, you admit that you are not doing as much as you could.
Does this matter?
Yes. Did you know that when someone googles you, your LinkedIn profile will usually come to the top of the profile search? Try it now and see, your LinkedIn profile often ranks higher than your website.
Did you know that LinkedIn users are statistically four times more likely to visit your website than Facebook users? 40% of all users sign in daily, and 94% of B2B marketers use LinkedIn to distribute content. LinkedIn also generates the highest visitor-to-lead conversion rate of 2.74%, so if you are not fully optimising this platform, you are missing out.
Fear not, here are my 25 top tips to help get you noticed on LinkedIn.
First things first, create a bespoke LinkedIn URL. I've seen some shockers full of digits, which does not create a great first impression.
Add your LinkedIn profile to your email signature.
Add your Linked URL to your Business Card.
Add your LinkedIn URL to your CV and application letter.
Post status updates on your home page. Let your connections know that you are active and relevant in your industry. Out of sight means out of mind. Use the AIDA copywriting formula (Attention, Interest, Desire and Action).
Tag people and companies in your status updates. This is quickly done by adding @ and their name.
Join LinkedIn Groups. There is currently a maximum limit of 50. Join ones that are relevant to your industry and personal brand.
If you are active on other social media platforms such as Twitter and don't have a website, you can add your LinkedIn profile.
Write LinkedIn Pulse posts and share these on your social media platforms.
Write your blog and put the link in your profile. This is an excellent way of establishing yourself as an expert in your niche.
Check your privacy settings. Are you visible to all?
Invest in a professional headshot that stands out for all of the right reasons.
Add a cover photo. You can easily create one on Canva to complement your brand.
Do you look at who is viewing your profile? If they look impressive, why not reach out and connect with them? Always think quality and not quantity.
Always personalise invitation requests. You wouldn't throw a business card at someone and then walk away, would you? If someone accepts your request, then adhere to polite etiquette and say hello and thanks. Be social and engage.
Contribute to LinkedIn Groups. Share interesting content and actively contribute to discussions. Always follow the 80/20 rule. When in doubt, ask yourself, 'so what'? Will this inform, educate, inspire or motivate? Don't self-promote too much. This is equally as boring in both the online and offline worlds!
Contribute to industry forums, show your knowledge, experience and insights and link back to your URL.
Create your own LinkedIn profile badge.
Check updates from your network as you may spot opportunities that may be perfect for you or other connections. Remember, it's often not what you know, but who you know.
If you don't currently have an up to date CV, you can turn your LinkedIn profile into a PDF. I don't usually advocate using a Premium Account, but if you actively job seeking, this will help as you can email people outside your usual network.
Be a super-connector. If you have two contacts who you think would work well together, introduce them and explain why you are doing so.
Have a call to action at the end of your summary and experience. Have you listed your email address or how people can get in touch with you?
Tag on media at the bottom of your summary profile (videos, pdfs, blogs, etc.) Unlike a traditional CV/resume, LinkedIn allows you to inject some personality, so why not make the most of this opportunity.
Use keywords throughout your profile. When people search on LinkedIn, they mainly search for 'people' versus things, so bear this in mind when you are listing what you do. I'm listed as a Social Media Consultant. If people search, will they find you? Think specifically about the words and keyword phrases your ideal clients will be using on LinkedIn to see you. Your headline should grab attention and include keywords.
Recommendations are the strongest form of social proof, so don't be shy. Get tooting that horn and ask current and former colleagues, clients and connections to recommend you.