Walking the talk – making your Executive more productive
This chapter covers specific productivity strategies for Executive and Personal Assistants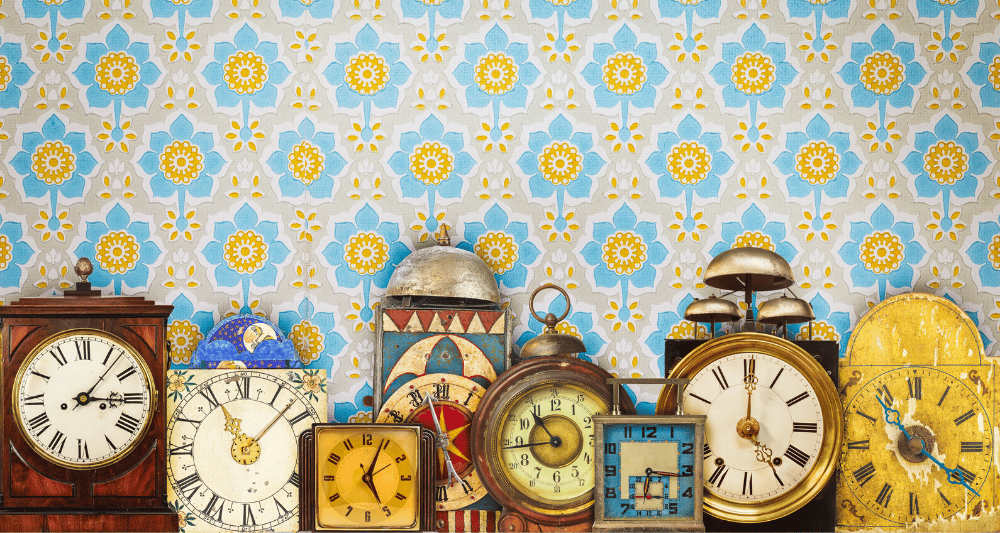 Assistants save their Executive's time. We have to make sure we do everything we can to support their productivity. But where should you start? In this chapter, we will show you how to work effectively with your Executive so that both of you are efficient and productive. How can Executive Assistants make their Executives more productive? Let us show you!
In our final chapter, we will show Assistants how to use all of their productivity tips and tricks to help their Executive improve their productivity and time management. Assistant's save their Executive an incredible amount of time, but they can also help the entire business focus on their goals, stay organised and productive. We will cover:
Before we start this chapter, I want to share some of our other resources here at Practically Perfect PA to help you work strategically with your Executive, manage their time and improve their productivity. How can Executive Assistants make their Executives more productive? We have a lot of content.
A few years ago, I worked with a Director who did everything on paper. He rarely turned his computer on, let alone sent an email or scheduled an appointment in his diary. How can Executive Assistants make their Executives more productive? I didn't even know where to start!
He took his planner with him everywhere and expected it to be up to date with meetings. He wrote all of his notes in a notebook and asked for every document to be printed and put in a ring-binder for whatever meeting it was for.
This was back in 2012, before online collaboration tools were popular, before Slack, before online cloud storage was a thing. It was a pain, but it was manageable!
Imagine now, all these years later, that Assistants are still working with a 'paper person'. Recently on an Assistant forum, I read this exact complaint from a desperate EA who had an Executive who always does everything on paper.
As much as we are all embracing technology, there are still Executive's out there sticking with paper. Now, don't get me wrong. I love a notebook, and I am an absolute sucker for a planner but everything on paper? Calendars? Board Papers? Business cards? Everything?
That stresses me out!
But, it is a problem that Assistants are facing, so I thought I would give you some tips on how to bring your Executive into the 21st century while working with the systems they are using.
Remember, this isn't personal. Annoying, yes. But, not personal. You Executive would have been working in this way for years and got pretty good at using their system. Despite the lack of technology, they are successful, and you've got to give them credit for that! So, firstly, when you want to change somebody or the processes around them, show empathy and be patient. This isn't going to change overnight, so you should start by embracing what you have and working with them.

Are the papers in order? This is the next place to start. If the paperwork is well documented and in a sound filing system, learn the system and ask if you can take over managing the files. This is the first step in gaining their trust because I have found, if you are working with a paper person who is well organised, they are fiercely protective of their files. It is their comfort blanket, and you can't just take it away from them and put everything online. Once you have started managing the files and are used to not seeing them every day, you can slowly transfer them to the cloud system. If they are massively unorganised and have papers everywhere, you need to create a sound filing system. Start filing the document in folders and on the cloud to save time in the long run.

If their desk is a mess, start yourself a reminder every week, preferably when they are not in their office, to go in and tidy the desk and drawers. If they hate the idea of you invading their space, you might want to point out (subtly) that it doesn't create a great impression if their office is unorganised and messy.
Once you have their paperwork sorted, you want to look at how they use their calendar. If they are still using a paper diary, it is frustrating, trust me, I know, but there is a way around this problem. Firstly – you work from a digital calendar, be it Outlook or Google Calendar or whatever. You need to work from a digital calendar, and your Executive needs a digital calendar too for the sole purpose of creating and excepting invitations to meetings. You can then schedule meetings, accept requests and manage their day as you would any other Executive. At the end of every day, print out their schedule for the next day and either give them the corresponding paperwork (you can read more about bring-up folders here) or write the meetings in their paper diary.
The trick to managing someone's schedule if they still use a paper diary is to try as hard as possible to keep meetings in the calendar without moving them too much. You have a 24-hour window, but once the day arrives and your Executive is carrying around their paper diary, you don't have much time to tell them if meetings have been cancelled or moved. If they don't like any technology, the chances of you being able to send them a quick message on their phone or tablet are slim. Another option is batching their meetings together, so they only have to say internal meetings on a Tuesday and external meetings on a Friday. Arrange for all of the internal meetings to be in their office so they don't move around too much and see if you can attend external meetings with them, so you know (via your phone) if any meetings are delayed or cancelled.
I heard many times of Executives asking their Assistant to print out emails. They then write a reply and ask the Assistant to type back the response. Again, this is crazy, but it happens. What can you do when your Executive doesn't like to use email? Take over their inbox. But, again, this has to be a slow process (unless they hate email and love that you want to take it over). You can reply when you know the answer, and you can print off any emails you are unsure about. This saves so much time, but they have to learn to trust that you know what you are doing.
Should you introduce them to technology? Your job is to make them more successful, and technology can do that for them, but you have to take it slowly. They have obviously decided not to embrace technology for a reason, and it might be something that takes them out of their comfort zone, so move slowly. Start with small steps. What paperwork do they have in their office that can be digitalised without much fuss? Business cards, for example. Can you add their business cards to a contact database they can access on their phone? Start small and remember to show them what you are doing to know and feel in the loop.
I saw this great tip on The State of the Executive Facebook forum. If your Executive likes to write a lot of notes, why not get a large whiteboard (or paint a wall with dry erase paint) so that they can jot ideas down on the fly. You can take pictures at the end of each day so that they don't have scraps of paper or post-it notes all over their desk.
Managing tasks and keeping up to date with what they have going on can be tricky with a paper person. This means that your one to one meetings are even more important because you need those updates on what is going on and what they are working on. You need to work even more closely with a paper person so that you can help manage their tasks and keep them on track. During the one to one ask your Executive to pull out their planner or notebook and go through the notes with them to pull out tasks and things that you can action on their behalf. Use the journal rather than an online collaborative tool. It might even be worth asking if you can get the journal at the end of the day to pull out notes and actionable tasks that you can add to an online task list.
There are many great tools that your Executive can use to improve their productivity and make them more organised, but I would suggest you start with what you have. If they are used to using at least one piece of technology, be it their phone or, say, Outlook, try to get them to use the tools associated with that programme. So, for example, they could capture their random thoughts on the notes app on their iPhone rather than on a random piece of paper (and then you can access the note and turn it into a task on their task list). If they are okay using Outlook, start using the task list on Outlook to help organise their priorities and use the calendar to block time. As I said, small steps but start with the technology they are already using.
I've often been asked to advise assistants who work with a self-reliant boss. I have experienced this myself, and it can be really frustrating.
I've worked for Executives who have employed Assistants because the business expects them to have one. I've worked with managers who are unable to or are unwilling to delegate work, and I've worked with Directors who are so highly organised they don't think they need the extra support.
In all of these circumstances, I was left with either menial tasks or nothing to do. As I said, this was frustrating, but it is was also incredibly dull! Here are a few methods I used to wrestle work from my self-reliant bosses so that I could show them how can Executive Assistants make their Executives more productive
1. Keep in regular contact with your Executive
After a few attempts at asking a self-reliant boss for work, it can be straightforward to give up and spend your day doing very little. This approach, although easier, isn't going to do you any favours. The other approach – always asking your manager for work will annoy them – which again isn't going to do you much good. The first step I would take in this situation is to schedule regular meetings with your manager.
Daily contact is ideal.
During these meetings, don't push your manager into delegating work to you. Instead, go through their diary with them. With each meeting, ask if any work needs to be completed, any paperwork that needs to be printed off, or any presentations/reports that you can help draft. Emphasise what you can do to support them rather than demanding work from them.
They don't understand your role, so you need to demonstrate what you can do to make their day easier to manage. Once you grasp what they are doing every day, the next step is slightly more manageable.
2. Be proactive
This is the most important advice I can give any assistant with a self-reliant boss. You do have to look for things to do proactively. You have to watch your manager, understand their daily routine, when they are most productive, when they are distracted and when they are doing tasks that you should be doing.
Once you understand this, you can subtly start to complete those tasks before getting a chance to. I've often seen the surprise on a self-reliant boss's face after being told by other staff members that I've helped answer their query before the boss has had time to deal with the email or voicemail message. The more often this happens, the more they rely on you just doing things.
3. Ask for additional work from other departments
If you have a particularly stubborn and self-reliant boss, another approach I have used is to ask other departments – particularly those that come under my Executive's leadership – if they would like additional support. You have to be careful in this instance because the Department Head could take advantage and give you a load of rubbish to work through (although sometimes I have taken that work because I have been so bored!)
Ideally, you want to be working on some suitable and quality tasks that showcase your skills. You want to work hard on these tasks, create a good impression with the Department Head and support their team.
Mention to your manager that you are helping other departments and mention to the different departments that you would like them to give feedback to your manager.
Three things will happen. You will have something to do. You are improving your business acumen and gaining a better understanding of how your organisation works. Finally, your manager will begin to see that you are capable of supporting them.
4. Be honest
My last point is this.
As difficult as it is to be honest with your Executive (it is much easier to grumble to your friends outside of work), you do have to be honest in this instance. If it has got to a point where you are sitting at your desk with nothing to do, you should make an appointment with your manager to discuss the situation. Remember to come into the meeting with solutions, don't just present your manager with this problem and expect them to solve it.
Changing people's behaviours is difficult, so it will have to be a joint effort for both of you. Come to the meeting having reviewed their schedule and how they work, have a list of tasks that you think you can manage and talk them through how much work you think you can complete during the day. In the meeting, demonstrate how proactive you are and how capable you are of taking on extra duties.
If you have a job description, use the tasks described in the document as the bare minimum amount of work that you expect to have. During this meeting, you will have to be very assertive, but it will pay off.
If you work with a self-reliant boss, changing their behaviour is not easy, but you must try.
I'm sure at some point in your career. You will experience an Executive who causes bottlenecks in your organisation (if you haven't already).
It can be frustrating waiting for colleagues to complete a part of your work, especially if you have a deadline.
It is a pretty delicate situation when that colleague is the CEO of your organisation. Assistants will often bear the brunt of their colleague's frustrations because who moans to an Executive when they can moan to the Executive's Assistant!
If you know your manager is causing bottlenecks, there are certain things you can do to speed up the flow of work in and out of their office. Firstly work out why they are causing a bottleneck – is it because they are disorganised?
Is it because they have too much work? Is it that they are merely forgetful, or they prioritise specific tasks over others?
Once you have a better understanding of the problem, you can help to solve it.
Here are a few common bottleneck areas and tips on how to resolve them.
Signing off documents
It is not the most modern business task, but Executives still have to sign hundreds of records per year physically. Imagine the frustration of someone that has worked on a project for months only to be made to wait for one signature.
It happens all the time and can cause significant delays. Many people will try to avoid this scenario by going straight to your Executive and interrupting their day.
This is fine if they are only asked to sign one document a week, but every couple of hours – that is going to annoy your manager.
A great way to control this task is to introduce a signed document folder. Ask all of your colleagues to give you any documents they need your manager to sign and tell you how urgently the signature is required. You can then judge when best to ask your boss to sign the paperwork. This might be in your daily catch up meeting or during the day if it is urgent.
Reviewing and amending reports
Much of your Executives day will be spent reviewing and revising other people's work.
If they are in meetings all day, this task takes longer to complete. If this area is causing your manager to create a bottleneck, you can do a few things to help.
Firstly and subtly bring this issue to their attention. Mention that you have noticed how many reports they are asked to review and let them know you are willing to discuss the document in the first instance. If they agree, you can check reports for grammatical errors and any formatting issues and make sure the document is in the final draft stage before it goes to your Executive. Secondly, you can schedule time specifically in their diary for reading and reviewing reports.
Usually, they will receive these documents by email, so you will know when and how long these time slots need to be.
Do they need to be working on these tasks?
A good question to ask yourself is this: Does your Executive need to work on this task? If they are causing a bottleneck because they have other more pressing priorities, it suggests that someone else in your organisation might be better placed to deal with the task.
We all know that some people will ask Executives to look over their work because they want instant recognition. As an Assistant, we need to know who these people are because they are wasting our Executive's time and costing the organisation money.
With all tasks that require a chunk of your Executive's time, your gatekeeping skills will always come into play.
Give them plenty of time
If you have an unorganised or particularly busy boss, it is well worth reminding colleagues that they must schedule their time accordingly. If they need your Executive to do something urgently – why did they not plan this earlier or let you know sooner?
Your boss's time is precious, and they can't drop everything to accommodate unorganised people. They have to work around your boss, not the other way around. Harsh words but sometimes assistants have to say that to colleagues!
Arrange meetings
Sometimes the best way to complete a task is for everyone concerned to sit down and work on its face to face. This is particularly effective if your colleague has been going back and forth over email with your manager or has been asking persistently for an update on where your manager is with a task.
If you notice this, sometimes it is just best to put an hour in your manager's diary in the hope that you can resolve everything during that time.
Keep things simple
This is often something that we forget when dealing with Executives. We want to appear knowledgeable and aware of everything happening when we should be giving them the bare essentials that enable them to make decisions.
Being concise is a great skill for assistants to have and very useful if our Executive's are holding up our work. Keep all communications simple and to the point. Don't bombard them with problems; instead, try and solve as many issues using your initiative.
If you need them to make a few decisions – prioritise what they are and discuss each one with your Executive face to face.
The most important aspect of the Assistant role is saving our Executive time. It is their most valuable resource, and everything that we do should be geared up to protecting and nurturing their time.
In this post, I want to share some advice that I gave a few years ago around some areas that we can save our Executive's time – by doing the work ourselves. These are the tasks that you should be doing instead of your Executive.
They are the tasks that take time but don't necessarily drive your Executive's objectives forward. There will be loads of other functions that your Executive will be working on that they shouldn't be – or that you can do confidently, and you should bring these different tasks to your Executive's attention, as I say the more you can take off their plate the better!
Here are just a few pointers!
1. Communications
Assistants should draft all communications to staff, including notes for meetings, updates or news.
If the note is essential or high-level information, assistants should prepare the communication for their Executive, asking them to review or amend the details before they send the notification out on behalf of their Executive.
Assistants should also deal with all inbound communications, organise and decide which information to give to their Executive.
2. Research
Assistants should research on behalf of their manager.
This could be anything from finding out details on a new client and their business to checking other organisations annual returns or merely viewing a further business contact LinkedIn profile.
This saves the executive time doing the research themselves and better prepares them for meeting new individuals.
3. Administration of documents
Assistants should manage the administration of records on behalf of their manager.
Deciding which documents their Executive should read (assistants should schedule time in the Executive's diary for catching up on paperwork/reading etc.), forwarding documents to other staff members as appropriate or filing information for a later date.
Assistants should also ensure that all confidential materials are securely locked away or shredded. All documents sent to the Executive should first go to the Assistant to print or format the documents for their Executive to read in the scheduled time. The same applies to board papers and board-level reports.
4. Email and diary management
Assistants should manage all of their Executive's emails.
They should be able to reply to incoming emails and send out emails on behalf of their manager. The Executive's calendar should be controlled entirely by their Assistant, and the Executive shouldn't edit the schedule at all (in an ideal world!) Instead, they should direct all meeting requests to their Assistant.
The Executive should be kept in the loop when changes are made to the diary, and this should be discussed during the assistant/executive daily catch up meeting.
5. Business travel
Executives should not organise their business travel, no matter how easy or quick they think it is! Assistants should manage all aspects of their executives business travel, including both domestic and international trips. Updates and travel plans should be discussed with the Executive during the daily catchup meeting.
6. Purchase orders, invoices and expenses
Assistants should control all financial aspects relating to their Executive's office, including purchase orders and invoices. Assistants should also manage the expenses process for their manager – organising receipts, completing paperwork etc.
Ideally, assistants should have the authority to sign off invoices and expenses (for other staff members) on behalf of their manager. If this is not an option, assistants should schedule time in their manager's diary for signing documents.
7. Holiday and sickness records
If the Executive runs a department, the Assistant should manage all of their holiday and sickness records with authority to sign off standard holiday requests and short term sick leave.
The Executive should only be informed if the time off work is longer than usual or that someone is frequently out of the office.
8. Administrative systems
Assistants should have complete control over all administrative systems and the day to day office management. Such tasks include: maintaining office equipment, placing stationery orders, managing office furniture, booking and maintaining meeting rooms etc.
Executives should not have to worry about the administration. The Assistant should ensure this all runs smoothly.
9. Suppliers
Assistants should control the management of companies directly supplying their Executive and department, including researching new suppliers, maintaining contracts, communications and invoices.
10. Point of contact
Assistants should be the point of contact for all things relating to their manager.
To save the executive time in their day to concentrate on the bigger picture, assistants should be the filter for all communications, meeting requests, administration and finance-related matters.
You know those meetings that go on and on forever with no agenda, no purpose and no end? Yup, we've all been there, and we all know how much of a waste of time these meetings can be. Often, they can be a phone call or an email, and they never require everyone in the room. So how do we make sure that these meetings don't take place?
For Assistants, this skill is essential. Everyone wants a meeting with your Executive, so you have to make sure they are necessary. Once your Executive is in the meeting, you have to make sure that the time is spent wisely. Here are five tips for keeping a meeting on track and showing how can Executive Assistants make their Executives more productive
Invite the right people
I used to work at a place where meetings were treated like popularity contests. If you got an invite, you had made it! It didn't matter what the meeting was about or what you would contribute. People think meetings are where the magic happens and will try to get into the room. You also get people who are the exact opposite, that you can never pin down for a meeting, and of course, you all have colleagues that set up a meeting when only an email is needed. Whatever types of characters you are dealing with, make sure you get the right people into the room. When organising and accepting meetings for your Executive, do look who else is going, and if you are not sure why they are attending, contact the organiser and ask.
Stick to the time slot
This is always easier said than done. Meetings run over all the time, but we know that can be avoided with excellent time management, so if you have to pull your Executive out of a meeting, do so! The time and length of the meeting should have been thought through the way in advance to finish with all items covered.
Stick to the agenda, and don't be afraid to pull people back to the point
Firstly don't ever accept a meeting without an agenda. If the organiser doesn't have time to write a quick agenda for the meeting, your Executive doesn't have time to attend! If you are in the meeting with your Executive, make sure you follow all of the agenda and listen to what is being said. I know it is not easy, but if you feel like the meeting is getting off course, give your Executive a look or write a note. Discuss this beforehand to make sure they are comfortable with that approach but trust me, if you are in a meeting with your Executive that is going nowhere, they will thank you for pulling everyone back into the zone.
Who is in charge of the meeting?
Again, you need to know this before accepting a meeting for your Executive. Who is chairing the meeting? If the organiser wants your Executive to chair the meeting, you should sit down with the organiser to put some structure in place for the meeting. Here are a few questions to ask:
What is the agenda?
What is the purpose and objectives of the meeting?
Who is attending?
Are there any supporting documents?
Are there any challenges or obstacles that your Executive needs to be aware of before the meeting?
It is also worth remembering that if your Executive is required to chair a meeting with lots of documents, you will need this meeting to be scheduled with enough time for your Executive to prepare.
Take notes
It would be ideal if you were in every meeting with your Executive, but we all know that is impossible. So when you can attend, do make sure you take notes and record everything relevant. If your Executive is attending a meeting without you, then suggest that you structure their notes in a way that allows you to look at the notebook or device that they are using to take any actions away. I like this structure from MeisterTask. During meetings, focus on the following:
Facts: (Example: Jenna is the creative lead on this project)
Issues: (Example: There is too much work to get done by the deadline.)
Decisions: (Example: We will break this project up into smaller, more manageable chunks.)
Action plans: (Example: The project manager and creative lead will determine how to break this project up, then the project manager will schedule a meeting to discuss how to distribute that work.)
Questions and answers: Take note of questions team members bring up during the meeting and the given solutions.
With these five tips, you should keep your meetings much more focused and on track.
Jeremy Burrows writes this section from Goburrows.com.
I hate meetings. Long or short, large or small, food or no food, outside or inside, morning or afternoon — doesn't matter.
Meetings drain the life out of me, and I'm guessing most of you feel the same. How can Executive Assistants make their Executives more productive? Make sure their meetings don't take up too much time!
There's even a book called, Meetings Suck by Cameron Herold.
Unfortunately, meetings often resort to nothing more than a group of unproductive people sitting around a table with other unproductive people, discussing how they wish everyone else would be more productive.
It's no wonder we hate meetings.
Choose Your Meetings Carefully
I could go on about how meetings are a waste of time and site research on why we should eliminate most meetings, but I'll save that for another day.
Today's post is about one crucial meeting that, if lead well, can be the most productive meeting on the calendar — the one-on-one meeting between an assistant and their Executive.
As much as meetings can be an energy-suck, this meeting is necessary. It's the most important meeting of your week.
No team can have a more positive — or negative — impact on an organisation than an assistant and their Executive – if they're on the same page. A regular, weekly meeting helps an executive and an assistant stay productive, work together, and be strategic about what's ahead.
In an ideal scenario, you should meet with your Executive once a week for about an hour. Some weeks you'll need to meet for 1.5–2 hours (like after a vacation or extended holiday). Other weeks you'll only need 10 or 20 minutes.
Ideally, this meeting takes place in person. That said, a phone, FaceTime, WebEx, or Skype call is ok from time to time — or it may have to be all the time if you are a virtual or remote assistant.
I recommend having this weekly meeting at the beginning of your workweek, in the first half of the day. This helps you both prioritise what you're going to work on that week.
I also recommend you leave a margin for a quick 10– 15-minute phone call in the middle of the week and one at the end of the week as well. It'd be a good idea to put these sync-ups on the calendar so you don't forget about them.
What To Talk About?
One of the most painful workplace experiences is showing up to a meeting with no agenda. We can't let that happen when we meet with our Executive – or anyone else for that matter. We should never schedule a meeting with no agenda.
A simple way to build your meeting agenda is to ask your Executive to email your agenda items as they come up. You don't need to reply to these emails but can instead compile the items into a list. Then, about 24 hours before each meeting, you can send your Executive the agenda items for the next day's meeting.
During the meeting, you can pull the list up and ask your Executive about each item, one by one, in a rapid-fire manner. As they explain what needs to happen, you can take notes on any pertinent details.
Don't spend too much time on each item. Simply clarify what needs to be done, who is responsible for making it happen, and when it needs to be done. Then move on to the next item.
At the end of the meeting — or by the end of that day at the latest — you should send your Executive a list of any specific action items and deadlines he or she needs to focus on the rest of that week.
Keep It Simple
There are hundreds of tools you can use to organise agenda items or meeting notes. Feel free to use whichever tool you and your Executive prefer, as long as it's simple. In other words, neither of you should spend more time organising agenda items than it takes to complete those same items.
I prefer a simple, two-column google sheet. You can get a copy of my template here. It's simple but very effective.
My former boss and I used this template, or a variation of it, for 5+ years. My current boss and I use it as well.
Within the sheet, I've included instructions and examples on how you can use it.
Of course, you can do all of the above but still not get anything done — if your Executive doesn't pay attention during the meeting. So encourage them to stay focused! If it's a phone call meeting, ask them not to scroll through Instagram or Facebook during the call. If it's in person, initiate a no-phone rule. If you have your Executive's full attention, your meetings are shorter and far more productive.
Try this out for a few weeks, and let me know how it goes! I'm confident you'll be more productive and maybe even hate meetings less. Well, this meeting, at least.
Of course, you could implement your newfound meeting strategy and tool in all the other meetings you and your Executive have to attend. Go ahead, try it out. What's the worst that could happen? Perhaps you'll realise you don't even need half of the meetings on your calendar?
If that ends up being the case… you're welcome. 🙂