The ultimate guide to board and Executive team management
Organising and arranging meetings for boards and executive teams can be a long-drawn-out process that requires a lot of patience and managing a lot of moving parts.
I would also like to draw your attention to the following guides, which will also help you manage meetings.
The ultimate guide to effective minute-taking
I've worked with quite a few Boards and Committees over the years and have organised some critical meetings and also some useless time-wasting meetings, so I understand the balance needs to be right and steps have to be followed to ensure the meeting is a success.
It is a lot of work for Assistants.
The ultimate guide to board and Executive team management will cover everything Assistants need to know, including all of those moving parts that lead to an effective meeting.
How do we ensure the meeting itself is well organised, productive and attended by the right people?
Here are my tips on effective Committee meeting management which are part of the ultimate guide to board and Executive team management.
Effective Committee meeting management
The saying goes that there are three requirements to make up a competent Committee – the right task, the right people and the proper process. The responsibilities must be clearly defined. The people have to be engaged. They can complete the tasks given to them, and finally, the correct procedures must be in place to ensure the tasks are completed efficiently.
In most cases, assistants will not be in a position to influence the tasks given to a Committee or the members that make up the group. Still, they will have a considerable influence over the process. Here are the steps we will be involved in and some advice on how we can make this part of the process more efficient.
The meeting space
Committee meetings tend to be long drawn out affairs and can go on all day, so the attendees need to be comfortable. If they are squeezed into a room with uncomfortable chairs and no natural daylight they are probably not going to be as productive as they would be if they have plenty of space, are comfortable and can move around freely.
If you have overheard members of the Committee complaining about certain aspects of the room arrangement suggest to your manager that you change the location or at the very least introduce more breaks so that they are not in continual discomfort.
The agenda
The Committee chair will generally finalise the meeting's agenda, but you can certainly help by drafting the initial version. Every agenda should have the following details:
The name of the Committee meeting
The date, time and venue
The members that are attending the meeting
The names of those that have sent apologies
The name of the person taking the minutes
Look through the previous set of minutes and add items to the agenda that have been carried over to this meeting. Also, if there have been any relevant work or news within the company that needs to be discussed by this Committee and is part of their overall objective, this should be added to the agenda.
The agenda should also have regular items for discussion such as financials, operational activity, communications etc. Ensure the agenda and any supporting papers are sent out to the Committee members at least a week before the meeting.
The timing of meetings
Planning meetings well in advance will help the members of the Committee attend regularly (or at least they will have less of an excuse to send apologies). The meetings should be scheduled and in their calendars, ideally for the entire year and resources required for the meeting such as conference calling details or presentation material should all be arranged in advance of the meeting date.
During the meeting
If you do write the minutes at Committee meetings, refer back to my previous blog for handy hints and tips. It can be difficult to actively engage in the meeting if you are writing the minutes but at the same time if any questions arise regarding the organisation of the meeting then do give your opinion.
As I said, these meetings can take up a good few hours and can at times be quite tedious but do maintain your concentration and stay focussed (or at least look like you are!)
Post-meeting
Ensure the minutes are sent out to the Committee members as soon as possible and make them aware of any action points they have to complete and the date of the next meeting. Keep in touch with the Committee members during the interval between meetings, especially if they do not work directly with you.
This will show you are actively engaged in the organisation of the Committee and that you appreciate the input they have and the decisions they have to make.
Are there any other tips you have when it comes to working with Committees? Do you enjoy that part of your role or dread it?
We can't write the ultimate guide to board and Executive team management and not mention board papers! Working for a Company Secretary in one role and looking after 12 Committees in another means I have spent more time than I care to admit putting board papers together.
They have been the absolute bane of my life, and I must admit I hated that part of my role. Continually chasing people for supporting papers, printing thousands and thousands of pieces of paper only to be told that the documents have been amended, stapling through massive reports – god I hated it.
That's not even mentioning the unbelievable amount of paper cuts I got! Oh and the idiots that would mess up the order of my printing if I dared step away from the printer for two minutes. Urgh! I often had quite heated conversations with one of my managers about taking the board papers online or if that was too much of a leap just emailing them to board members.
Neither happened, and I was stuck printing out board packs practically every week. So, I can offer some tips for those of you that do still have to print out board papers. Here are my top ten tips on preparing board papers:
Print off a few extra copies of the board papers, someone will always forget to bring their pack.
Make sure you give strict deadlines to those who need to produce supporting papers. You can be pretty hardcore with anyone that is preparing a board paper who is not a board member – if they are late with the paper remind them it is going to the senior management team!

As soon as you receive one of the board papers print it off straight away. It is worth getting the documents organised over some time rather than a day before the meeting.

Insert a numbered divider in between each supporting document. This is particularly useful in a large pack. Then add the number of each board paper to the correlating agenda item.

Although time-consuming it is worth delivering a copy of the board papers (in a confidential envelope) to each board member. At least you know they have received it.

Scan the final board papers into a PDF format for future reference. The document should be secured in a safe / password-protected file.
If you are missing one or two supporting papers, do not wait for these before you send out the board pack. Although a little frustrating, you can send the additional documents to board members at a later date. Ideally, you want to give the Executives plenty of time to read all the board pack before the meeting.
The agenda, action list and previous minutes should be the first three papers in a board pack.
Ideally, the board pack should be bound, but if this is not possible put all of the board papers in a clear plastic wallet so that they are neat and in the correct order.
Make sure each supporting paper is nicely formatted and easy to read. All of the supporting documents will enable the Executives to make business decisions. The easier the document is to understand the easier the decision is to make.
A really fundamental task for assistants is organising your department team meetings. If your organisation is anything like the businesses I used to work for I bet you organise A LOT of team meetings. I know that most of you are aware that some meetings are not the best use of time, but did you know something like $37 billion a year is lost to unnecessary team meetings?!
That's crazy, right?
The statistics don't end there. When writing the ultimate guide to board and Executive team management, we also found out that 73% of people admit to doing unrelated work in their meetings. If anything, these statistics show that some work needs to be done to make the meetings worthwhile and productive. As so many of you organise team meetings, this is an area that you could add real value and a great place to start would be working on some ground rules for team meetings.
An excellent place to start with ground rules is the simple things that everybody should already be doing, cause they are polite!
So for example, everyone
Should show up on time
Give an apology if they cannot attend or send a substitute in their place
Turn their phone onto vibrate
Come prepared to the meeting have read all of the supporting paperwork
Listen to each other and not interrupt
Stay focussed on the point of the meeting
Action any tasks they are assigned
These simple ground rules for team meetings should be easy enough to implement and can be attached to every meeting invitation that is sent out by you or your Executive.
Getting people to stick to the rules is a whole other blog post, but at least have the fundamentals in place is a good start. Let's have a look at some rules you can implement that can also make your team meetings more productive.
This is where you can add value.
How can ground rules help attendees be more productive?
Here are five ground rules for team meetings that will help with productivity.
An excellent place to start is with the point of the meeting.
Your first ground rule could be:
1. What is the meeting for?
Here are a few options courtesy of the Undercover Recruiter:
Decision making
Information sharing
Brainstorming
Updates
Sales
Before a meeting is even created, you could ask what the purpose of the meeting is and have a list of categories for people to select. This means that attendees will know roughly what the meeting will be about and plan accordingly.
2. Every meeting must have an agenda
Another simple ground rule, but one that is often missed. Make sure every meeting has an agenda; it can be straightforward, for example:
Date, time, location
Attendees
Agenda/meeting's purpose
Supporting papers
Type of meeting (conference call, face to face etc.)
The most important aspect of the agenda is the timing of each item. Ensure everyone knows what is being discussed and how long each discussion should take. Include an end time so that people know when to stop talking!
3. Each meeting should be no longer than 30 minutes
Unless it is a board meeting, your team meetings should be no longer than 30 minutes. Meetings should have a specific point, and that should take no longer than 30 minutes to discuss and allocate the required actions. If the meeting must longer than half an hour, make sure you include regular breaks for the attendees. There is a lot of evidence to suggest that people need white space to help process their thoughts, so frequent breaks during long meetings will help with productivity.
4. No PowerPoint
There is nothing worse than sitting through an unnecessary presentation. Death by PowerPoint is real peeps! During your team meetings, do you need people to present on PowerPoint?
Can they send out the slides, with a voice-over if necessary, that attendees listen to or read before the meeting? Sitting through an unnecessary presentation is such a waste of time and can be easily avoided.
5. Someone must be accountable for this meeting
Another excellent ground-rule borrowed from Apple. Each meeting should have a dedicated person that drives the meeting forward. They are there to ensure that the meeting has a sort of ROI (return on investment). So this could be stopping irrelevant conversations, returning people to the point of the meeting, writing down any actions and following up when the meeting has finished.
This doesn't have to be a senior member of the team or the same person for each meeting. It would be great if this role is shared amongst the team so that everyone takes responsibility for the meetings.
Putting these tips into practice
So lastly, how do you implement these ground rules for team meetings? Well, take these ideas to your Executive and ask if you think they will help your team meetings. If your Executive agrees, send out an initial email to your team saying you will be implementing a new set of rules for each team meeting.
You can go a step further and say that you will reject a meeting set up for your Executive without these rules in place. This will set the cat amongst the pigeons but they will soon start using the rules if it means getting your boss to the meeting.
The checklist includes every task you should complete to ensure meetings run smoothly, during the build-up to the meeting, the week of the meeting, the day of the meeting and afterwards.
​
This checklist will also ensure every meeting is productive and your Executive goes to the right meetings.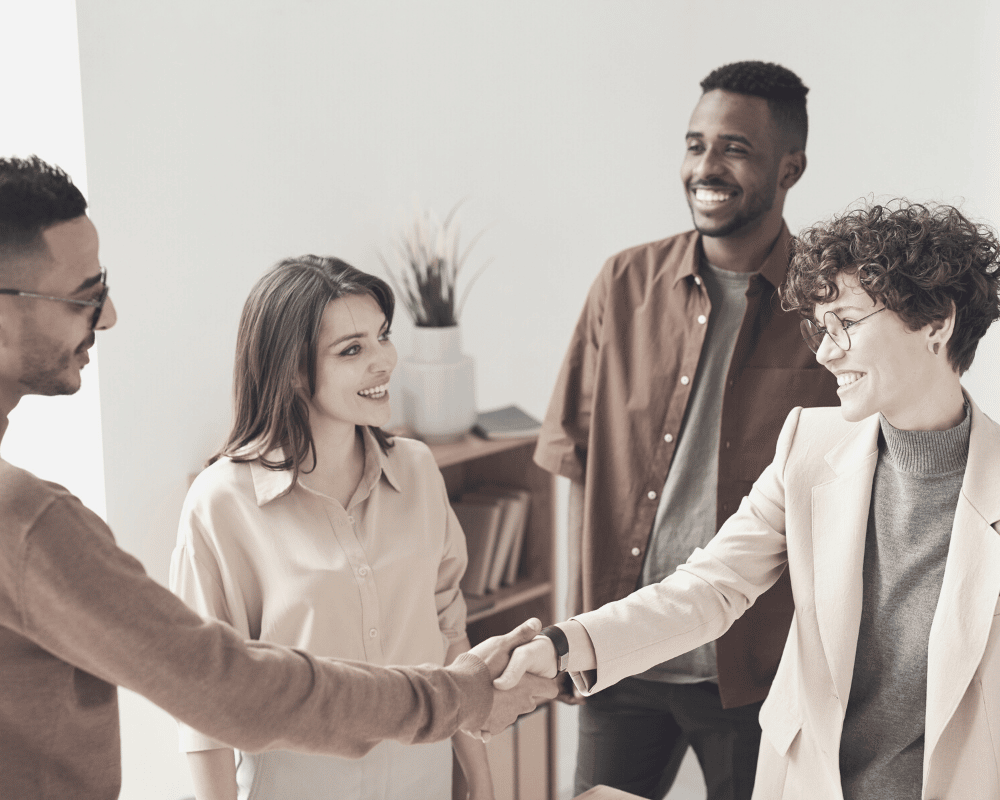 We have all been in charge of regular meetings. Perhaps it's a formal board meeting with dozens of papers and reports, or maybe it's a more informal weekly staff get together or something in between.
Have you ever thought, I wish I could freshen this up to make sure the attendees get more from the meeting? You probably know that the more you get used to an environment, the more you operate on autopilot. So, how do you go about adding some creativity to your meeting? In the ultimate guide to board and Executive team management, we will show you.
With the same room and the same format comes the same approach from your attendees. Trust me; it's not just you that gets bored in board meetings, your attendees do too.
Operating on autopilot and being a little bit board is hardly the best environment for your attendees, especially if the meeting is in some way trying to solve problems.
A considerable amount of research has shown that conducting a meeting in a more creative space leads to clearer creative thinking and better problem-solving.
So here are a few thoughts about on adding some creativity to a regular meeting.
You will, of course, need some buy-in from your stakeholders so initially, we are suggesting you try these one at a time.
1. Take the meeting to a different venue
If at all possible, you should consider taking your regular session to a separate meeting space.
I don't mean another similar meeting room, but perhaps booking a room in an expensive members club or a funky space in a co-working space.
Simply by hosting the meeting externally, you will help your attendees to have a more evident mindset when they consider the problems and challenges ahead.
Of course, there can be a whole host of reasons that hinder an external meeting. So here are four easy things you can do if you can't leave the building.
2. Freshen up the format of the meeting
Usually, your meeting will follow the same process every time. Perhaps it is coffees and an informal chat, then once around the table with verbal updates, followed by working through an agenda.
No matter the process, your attendees will have become very used to how the meeting is run, and this familiarity is likely stifling their creativity. So, why not change the format?
You want to make sure you still get through the agenda, but how about approaching it differently? One of the most successful ways to increase creativity is to shorten the time available to solve a problem. This "blink" approach is wonderfully explained in Malcolm Gladwell's book "Blink: The Power of Creative Thinking Without Thinking."
This can sound counter-initiative to many people, but we all know how well many snap decisions work out.
So, why not shorten the time of the meeting?
You can also do a stand-up meeting or have a meeting without tea of coffee. As long as you make sure the attendees know what to expect, you can be quite creative and "challenging."
Adding some creativity to a regular meeting
Perhaps, not this challenging. The meeting lasts as long as attendees can hold a plank position!
3. Start the meeting with a creative introduction
I have used this type of creative icebreaker at a whole host of different meetings and events. They help your attendees focus in on the point of the meeting.
The format is always the same, cut out some colourful cardboard shapes and ask the attendees to either draw or write something on the shape before the meeting and then stick them to a wall in the room.
Brain shapes or light build shapes for new ideas
Heart shapes for something they love
Brick shapes for barriers they can see
Adding some creativity to a regular meeting
What you are also doing is creating a "creative" space in the room. Everyone will gather to look at all the other ideas/challenges, and this can become a focal point for the meeting.
Rather than having a set agenda, your attendees could work through the ideas/challenges of the attendees?
4. Don't think boardroom, think classroom
There is no limit to where you can take this idea, so my best advice is to take things slowly.
Many creative spaces borrow heavily from the classroom.
We know that we were at our most creative and open when we were learning as children, and a lot of research has pointed to the value in "regressing" your attendees if you need some creative solutions.
There are some straightforward ways to do this that doesn't involve a psychologist's chair. You can use some colourful notepads, or place coloured pens, crayons and markers in the room.
You can ask them to write on tablecloths or cutouts as we covered above.
I have one client who provides squash in plastic cups instead of coffee in the belief he can open up his Director's creative memories.
5. Change the environment and atmosphere in the room
Another simple fix is to change the atmosphere and ambience of the regular meeting room.
There are a whole host of ways you can do this.
Perhaps you can bring in some desk lights into the room to make it much brighter; maybe you can take out the boardroom table and hard, uncomfortable chairs and bring in more casual, comfortable furniture from the reception area.
Maybe you can just change a few of the pictures in the meeting room. Cushions, flowers, jugs of coloured juices or, basically anything that you can think of, to inject a bit of colour into the room.
You could also experiment with some music. Perhaps you could ask your attendees before the meeting what their favourite songs are and have those playing while you are welcoming attendees into the room.
The time our Executives spend in meetings should be the most productive use of their times, and these few tips will help those regular meetings add more value to your organisation.
We all know how tough it is to get a meeting in your Executive's schedule, let alone everyone who also needs to be in the meeting. And of course, once they are all in the meeting, who knows if the meeting was truly productive!
As we've discussed in the ultimate guide to board and Executive team management, planning meetings is a tough job, and that is why I highly recommend you employ some technology to help you with the challenge!
Here is an excellent list of 10 apps to help you plan meetings.
Calendly – This is the best meeting calendar to let other people schedule meetings based on the time available in the diary.
Pick – Pick A Meeting collects information from all of your attendee's calendars and determines when everyone has time to get together.
First Agenda – This app gathers all your meeting documents under one login for everyone to access during the meeting, streamlining the whole process!
Meetingmapper – This app is excellent if your Executive attends a lot of meeting outside the office. The app tracks their mileage and expenses for external meetings all in one place.
Doodle – Set up a poll so that everyone can pick an available date and time.
Slack – Slack is probably the best internal communication tool on the market, and it is excellent for organising meetings. Set up meetings, forward agendas, remind invitees to attend and keep track of follow-ups. It's also applicable for 1:1 video calls/screen sharing, something we often use when working remote.
Slido – Slido is an audience interaction tool for meetings and events, where attendees can help drive the conversation with questions during the sessions or engage with live polls.
iBrainstorm – iBrainstorm is a digital whiteboard app that allows store all of your brainstorming ideas, including post-it notes and drawings from any meeting.
Google Meet – Google Meet is a free HD video call service with instant messaging features and great conferencing options for up to 10 people and group chat for up to 100. As a Google product, it easily integrates with the rest of the Google suite of products.
Kahoot! – This is a game-based learning platform. You can administer quizzes, discussions and surveys, all in a game-based, mobile environment that grabs the attention of meeting attendees in a fun way.
So you have organised a meeting, it has been in everyone's diaries for ages, you've booked a room and ordered tea and coffee.
You get to the meeting room only to find a handful of attendees have arrived, some turn up late, others couldn't find the room and one person just didn't bother turning up. Frustrating right? Yes! We've all been there.
Considering how many meetings assistants are asked to organise, we must manage our meetings effectively, and we have everyone there that is supposed to be there. Here are a few tips which will help you get attendees to your meetings.
Plan the meeting in advance
It is an obvious point but worth reiterating – the longer the meeting has been in someone's diary, the more chance they will attend.
As we know, last-minute meetings happen all the time and assistants are usually the people that have to frantically make space in overcrowded diaries.
There isn't anything we can do to stop these urgent meetings from happening, and we do have to go with the flow when they do. However, it does make sense planning board meetings and regular team meetings in advance (like a year in advance if you can) as this will ensure a consistent number turn up.
Start on time
Even if the majority of people have yet to arrive.
They will soon understand that arriving late makes them look unprofessional and they will miss vital information. It will also ensure your meetings finish on time, which is essential for those with busy schedules.
Write an agenda
For every meeting that you organise, it is beneficial to have an agenda. Attach the agenda to the meeting request so that all attendees know what to expect from the meeting.
Make sure you also include any supporting documents that they need to read before the meeting and send an email the day before the meeting reminding attendees that they have papers to read over before the meeting.
Each agenda item should have a dedicated amount of time so that attendees know you have thought about the meeting structure.
Get the right people in the room.
Does the CEO of the organisation need to be in this meeting?
If they arrive and find that they didn't need to attend, they will probably not want to come along to your next meeting. If you don't have a senior member of the organisation in your meeting when decisions have to be made, this might also affect the effectiveness of the meeting.
Assign attendee's a task
This is a good way of making sure that every attendee knows why they are coming to the meeting and they will *hopefully* come prepared. Again, remind attendees before the meeting that they have a task assigned to them.
Use a meeting productivity tool.
A lot of organisations now use meeting productivity tools and apps to help run productive meetings. Using technology to improve productivity and increase results shows colleagues, you take their time and your own seriously.
There are lots of options available such as Less Meetings. We will go into more technology later in the ultimate guide to board and Executive team management.
Last resort?
Offer free food…
I hope you found the ultimate guide to board and Executive team management useful.
There are a lot of things to consider when organising a meeting for your project team, colleagues or Executive. Hopefully, these tips are useful, and you can be confident that the next meeting you organise will be valuable and productive!
You can find additional tips on meetings management and helping with your Executive's productivity here – How can Executive Assistants make their Executive more Productive.
Our Assistant Essentials course has you covered for ALL of the most important tasks an Executive or Personal Assistant needs to ace the role.
There are a lot of tasks Assistants have to master. Get started now.