The Future Assistant
Empowering PAs
The Future Assistant is an innovative two day conference for Personal Assistants, Executive Assistants, Office Managers and Administrators consisting of keynote speakers, skills training, workshops and panel discussions.
Taking place on the 8th and 9th February 2018, in London. The Future Assistant will empower you to take your career to the next level. Every session topic has been chosen to enable you to future proof your skills and competencies. Our line-up of incredible speakers will inspire you, they will share their hard-fought triumphs and they will give you real and practical guidance to add value within your organisation as a modern day assistant.
During the Future Assistant you will connect with like-minded assistants, hear inspirational stories from top-level business professionals, learn valuable tips you can take straight back to the office and share your challenges and achievements in our open and friendly environment.
Four important conference themes
Our Objectives
What can you expect at the Future Assistant?
Here are a few programme highlights
 Thursday 8th February 2018
The Impact of Technology on the working life of an Assistant
The Future Assistant – Tech Savvy and SUPER productive
Pimping the staff away day
Interviews with Executives and their high flying Assistants
No more boring board papers
 Friday 9th February 2018
The Time Manager – Managing your own and your Executive's time
Confidence in Practice
How to train your manager to make the most of their PA
Effective email management for busy Assistants and overwhelmed bosses
Job descriptions for the future PA
The full programme will be available soon.
Our fantastic speakers
Your 2018 Assist Conference speakers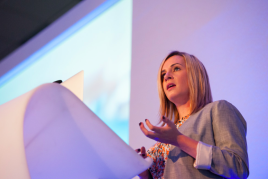 Nicky Christmas
Founder of Practically Perfect PA
Richard Newman
Director, BodyTalk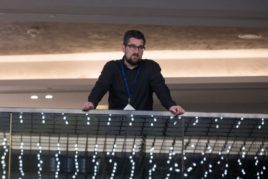 William Thomson
Director, Gallus Events
Charlotte Wibberley
Founder, VIP VA
Book your place on the Future Assistant
All of our ticket prices
Thursday 8th Feb: Early booking discount ticket
Full access pass to day one of the Future Assistant
Friday 9th Feb: Early booking discount ticket
Full access pass to day two of the Future Assistant
Thursday 8th & Friday 9th Feb: Early booking discount ticket
Full access pass to the Future Assistant
Group booking discounts are available. Just get in touch for more details.
What do your peers think of the Assist Conference?
Check out some of our past attendee feedback
I thought it was a great day, I really benefited from the day and was really inspired and 'pumped' with the changes I wanted to make in myself, things I wanted to bring back to my company to try and improve upon and generally feeling reinvigorated about being a PA and my ambitions within this career path. Thank you SO much for organising a great day!
Thanks for a very thoughtfully crafted programme and opportunity to listen to amazing speakers.
This event far exceeded my expectations. I have taken away so much that I can apply to my work straight away.
I'm an experienced assistant yet I've never been to a conference for Assistant's before. Now I'm asking myself why?! I couldn't have anticipated how much this would change my thinking around my job role and overall career.
The best PA event I have been to. Focused on development, learning and career progression with like minded PAs. The Assist team did a fantastic job organising a unique venue to encourage networking and interaction. Can't wait for next year!
It felt like a community coming together rather than a training event. The content felt tailored, but varied and there were no barriers between speakers and attendees as they mingled and intertwined in the audience.
Images from the Assist Conference 2017
What to expect
Check out our past events
Keep up to date with the latest news
Back in 2013 HAAGA-HELIA University of Applied Sciences in Helsinki, Finland released the Management Assistant 2020 report, which detailed how the role […]
Read More

›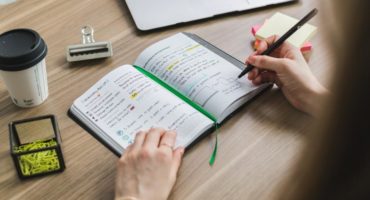 This week I have been working on the programme for the Future Assistant conference taking place next February. The conference […]
Read More

›
I thought I would start the day by launching the Future Assistant 2018! Hurrah! Following the success of the last […]
Read More

›